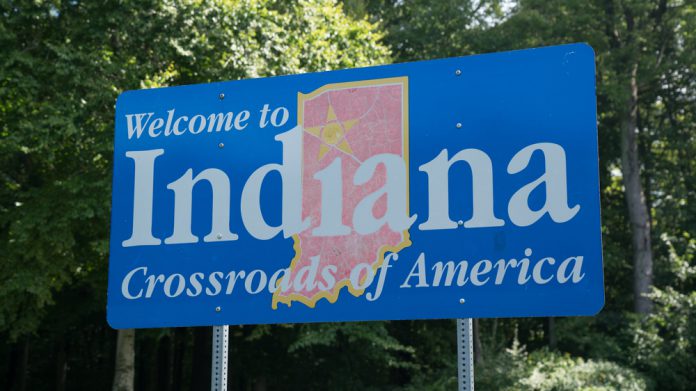 The Indiana Gaming Commission has announced that Churchill Downs application for a casino owner's licence in Vigo County has been successful.
This will see the group, whose application was submitted via its CDITH subsidiary, develop the Queen of Terre Haute Casino Resort, after beating a trio of competing proposals. 
The IGC says that it unanimously voted to grant CDITH the sole certificate of suitability following a competitive proposal process that included applications from three other bidders.
Aiming to deliver "a true destination resort designed to draw visitors and economic activity from across the midwest," the firm triumphed over Hard Rock, Full House Resorts, and Premier Gaming Group and Terre Haute Entertainment.
CDI's plan includes a $240m investment that will feature 1,000 slot machines, 50 table games, a 125-room luxury hotel, TwinSpires Sportsbook and several food & beverage offerings.
The firm adds that the concepts and design features for the approximately 400,000-square-foot Queen of Terre Haute development will reflect the heritage of Vigo County and the surrounding region.
"In the days ahead, we look forward to continuing our collaboration with local officials in Vigo County and the Indiana Gaming Commission as we work to turn our vision for the Queen of Terre Haute into a reality," said Jason Sauer, senior vice president of corporate development for CDI.
The IGC will officially award CDITH the casino owner's license to operate an inland casino in Vigo County upon the final affirmation of the pending nonrenewal of the prior license holder.
The certificate of suitability and future issuance of the license is subject to all Commission regulations, resolutions and orders.
"We are thrilled for this opportunity and honoured for the trust that the Indiana Gaming Commission has placed in CDI, and our plan to bring a true destination casino resort to West Central Indiana," said Bill Carstanjen, chief executive officer of CDI.
An economic impact study conducted by economists at Purdue University estimates that the Queen of Terre Haute will generate $190m in annual regional economic impact, including 1,000 construction jobs and 500 permanent jobs. 
According to the study, the project is expected to deliver a two per cent annual increase in the west central Indiana gross regional product.