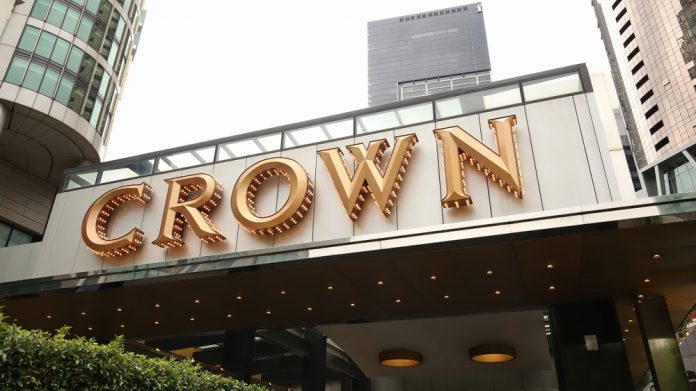 Blackstone Group's recent offer proposal for Crown Resorts, valued at A8.5bn ($6.2bn), has been rejected by the company's board, citing it "does not represent compelling value".
In a statement, Crown noted that it had "carefully considered the proposal", including obtaining advice from its financial and legal advisors, as well as considering feedback from shareholders and regulators.
The company stressed it is currently focused on "maximising value" for its shareholders and will "carefully consider any proposal that is consistent with this objective".
Despite turning down the offer, Crown has offered Blackstone the opportunity to access non-public information to allow it to "undertake initial due diligence inquiries" on a non-exclusive basis so it can "formulate a revised proposal that adequately reflects the value of Crown".
Last month, Blackstone revived its interest in the embattled Australian casino operator, returning with an offer of A$12.50 per share.
This proposal follows a pair of prior overtures made by the US investment management firm, and affiliates, earlier in the year, which valued the group at A$12.35 per share after an initial A$11.85 offer was deemed an undervaluation and "not in the best interests" of shareholders.
At the time, Crown stated that it has "not formed a view on the merits of the proposal," adding that it will assess the submission.
Furthermore, Blackstone noted that the rejected proposal was subject to an array of conditions, including the group conducting due diligence on Crown, covering regulatory, commercial, operational, financial, taxation, legal and accounting matters, on an exclusive basis.
In addition, any potential acquisition of Crown would also be dependent on Blackstone receiving final approval from the casino regulators in each of Victoria, New South Wales and Western Australia.
Blackstone highlighted earlier this month that it would be prepared to proceed with the proposed transaction amid an ongoing Perth royal commission and consultation process with the NSW Independent Liquor & Gaming Authority, in addition to legislation to implement the recommendations of the Victorian Commission. The company also stressed at the time that "the consequences or outcomes of these processes may impact the proposed transaction".
The ongoing negotiations have continued over the backdrop of Crown Resorts being deemed 'unsuitable' by the royal commission on the basis that it engaged in "illegal, dishonest, unethical and exploitative" conduct – yet still retained its Melbourne casino licence.