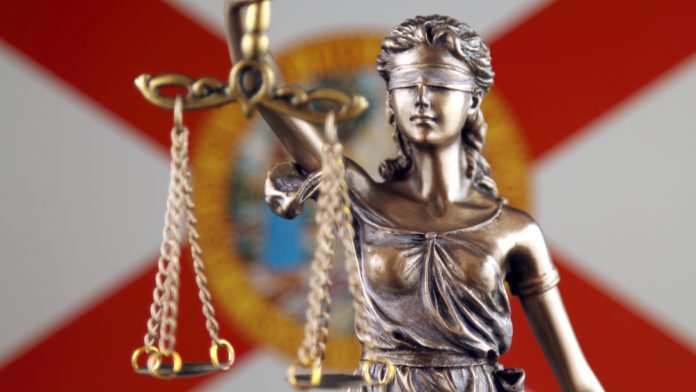 The Seminole Tribe of Florida has hit back at an alleged Las Vegas Sands-backed ballot initiative for, it said, "brazenly violating" the Sunshine State's election laws in an attempt to gain voter signatures.
The initiative in question, "Limited Authorization of Casino Gaming", is said to be supported and funded "almost exclusively by the Las Vegas Sands Corporation". According to the tribe, it corrupts the petition process throughout Florida by "blatantly violating civil and criminal laws" in an alleged effort to secure illicit access to the state's ballots. 
The accusation has come from a political action committee supported by the tribe, entitled Standing Up for Florida, and Pradeep "Rick" Asani, its president, political consultant.
The committee has filed a counterclaim to the Leon County circuit court, accusing the LVS-backed political committee, Florida Voters in Charge, of allegedly paying petition gatherers on a per-signature basis. Such actions are illegal in the state of Florida – along with the shredding and forging of petitions. 
Meanwhile, Florida Voters in Charge had originally claimed that parties acting on behalf of the Seminoles "improperly interfered with its petitioning".
As detailed in a document produced by the circuit court of the second judicial circuit in and for Leon County, Florida, the FVC-PAC has been accused of hiring professional petition gatherers.
They, in turn, stand accused of submitting illegally-obtained petitions to various supervisors of elections and seeking to use the court to restrict free speech and competitive labour hiring on the basis of illegal and unenforceable employment relationships.
Moreover, after receiving contributions totalling over $27m from "foreign entities", the money was then allegedly paid to FVC-PAC's agent, Game Day Strategies, to manage its Florida petition gathering contractors. This includes Grassfire, Human Connection, Dunton, I&R, amongst others. 
These supposed contracts were said to be based on compensation to petition gatherers on the number of signatures collected and submitted, a payment scheme illegal under Florida law.
The counterclaim suit stated that FVC has submitted over 400,000 petitions which have been verified by election officials, calling for all petitions that were allegedly obtained from the unlawful payment scheme, implemented by GDS, to be null and void and not certified in an effort to change Florida's constitution.
An affidavit from a Leon County resident named George Riley, who had been in the political consulting field since 2008, admitted that he knew Game Day was "working on behalf of Las Vegas Sands".
Riley stated that he turned down a contract, which was subsequently submitted as evidence to the court, from Game Day due to its compensation services based on the number of signatures gathered – highlighting section 4.01(a) in the contract labelled Fees and Expenses.
Explaining the section in his affidavit, Riley noted: "total compensation shall be based upon the total number of valid petitions submitted as outlined in (b) below.
"Section 4.01(b) states that I would have received an initial deposit of $450,00. Thereafter, upon each submission of every 25,000 petitions, contractors shall be compensated in the amount of $450,000 for a maximum total compensation not to exceed $2.7m.
"At this rate, compensation would be $18 per signature on a 250,000 signature basis."
The court documents also cited affidavits from an employee and a former subcontractor of Grassfire, who testified that in addition to the allegedly illegal contracts, the company also supposedly shredded and discarded some petitions that it thought would be rejected by state officials.
This, they said, was in order to reduce its submission fees – filled in omitted information – such as dates and addresses, and even forged state officials' signatures.
Las Vegas Sands' ballot initiative would authorise state officials to permit casino-style games such as blackjack, roulette and slot machines, at up to three new casinos, with the restriction that they be at least 130 miles from existing tribal casinos.