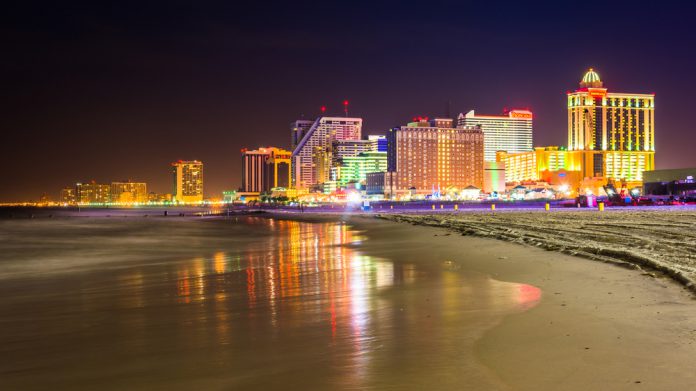 The outlook for the Atlantic City casino industry remains "cautiously optimistic" amid a continued recovery from the COVID-19 pandemic, according to the Casino Association of New Jersey.
This comes after the trade organisation reports that the region witnessed a year "of modest growth" during the previous 12 months, as it continued to grapple with the numerous challenges endured due to the ongoing pandemic.
"Throughout 2021, the Atlantic City casino industry and its many great employees worked diligently to rebuild and recover from the COVID-19 pandemic," stated Joe Lupo, president of the Casino Association of New Jersey.
"While the COVID-19 pandemic continues to impact our industry in the New Year, our outlook remains cautiously optimistic for the upcoming year, as we saw increases from 2020 to 2021, and we anticipate the same for 2022."
Atlantic City continued to experience the challenging impact of the COVID-19 pandemic in the last quarter of 2021 as the country experienced a new surge, which has continued in 2022, the firm adds.
Overall, the CANJ reports that the region's land-based casino industry saw a five per cent decline in revenue through 2021 when contrasted with 2019, which it says "underscores the fact that land-based casinos have not recovered to pre-COVID levels".
Despite the struggles, the Atlantic City casino industry generated almost $422m in total state tax revenue from gaming operations in 2021, which the authority states reinforces "the vital role the industry plays across the state, providing a growing labour market that supports and sustains the local region".
Elsewhere, the production of meaningful tax funding for the city of Atlantic City, Atlantic County, and the state of New Jersey via online gaming has also gained praise.
This comes after it was earlier reported that New Jersey online casinos and poker rooms ended the year with a high $133.2m in revenue during December, which surpassed its previous best of $127m that was generated in October 2021
Furthermore, the CANJ also lauds a partnership with regional health care provider AtlantiCare and Unite Here Local 54 in a bid to safely welcome back more employees and guests as restrictions eased and vaccinations became more widely available to the public.
"We are grateful for our partnership with the dedicated front-line medical professionals of AtlantiCare, Unite Here Local 54, along with the commitment and resilience of our team members," Lupo added.
"We look forward to continuing to work together in the year ahead, providing a stronger voice powered by transparency as we continue to revitalise our historic seaside destination."