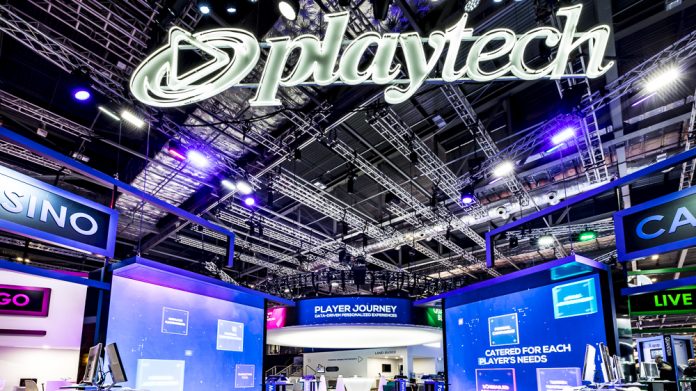 Playtech has maintained a commitment to finalising its £2.7bn Aristocrat transaction; urging shareholders to vote in favour of the proposal at its upcoming meeting at the start of the next month.
The gambling tech firm says that the deal represents "an attractive opportunity" to accelerate long-term volume, ahead of shareholder meetings to approve the offer on February 2, 2022.
The comments follow a Sky News report which speculated that company directors are drawing up contingency plans to break-up and offload its separate business divisions should this Aristocrat agreement collapse. 
Concerns that the transaction could be blocked by a collection of Asia-based backers are specifically cited, with it speculated that these investors, which are mooted to own approximately 25 per cent of the company, could vote in concert to prevent a sale.
A full statement issued by the company reads: "Playtech notes recent media speculation on the company's future strategy. The board of directors reiterates its recommendation that shareholders vote in favour of the offer from Aristocrat Leisure Limited. 
"Whilst Playtech has made significant strategic and operational progress and is in a strong position for the future, Aristocrat's proposal provides an attractive opportunity for shareholders to accelerate the delivery of Playtech's longer-term value."
The report adds that these aforementioned preparations were accelerated following last week's withdrawal of JKO Play, a 0.51 per cent shareholder in Playtech, from the takeover race. 
Despite this, Eddie Jordan, chair of JKO, asserts that the group will "continue to evaluate a number of opportunities in the gaming and associated technology sectors, where we see exciting growth prospects in a number of international markets". Sky News speculates that concerns over the intentions of Asian shareholders was a mitigating factor in JKO backing out.
Prior overtures had also been teased by Gopher Investments, a 4.97 per cent shareholder that purchased the group's Finalto financial services division in December, a move that met one of the key conditions of Aristocrat's prospective buyout of the firm. Gopher withdrew its acquisitive interests one day after JKO entered the fray.
Aristocrat has consistently remained the frontrunner to secure any potential transaction after making its move, with its offer that values the company at £2.7bn, or 680 pence per share, a 58 per cent premium on its closing price during the week prior to making its initial move.
If successful in acquiring the company, the Australian-listed gaming manufacturer has voiced an intention of leveraging its new Snaitech division to 'operate and innovate' in Europe, whilst also aiming to boost its revenues, expand its customer reach and provide material scale in online gaming. It has previously been suggested that the deal could close during the second quarter of 2022.