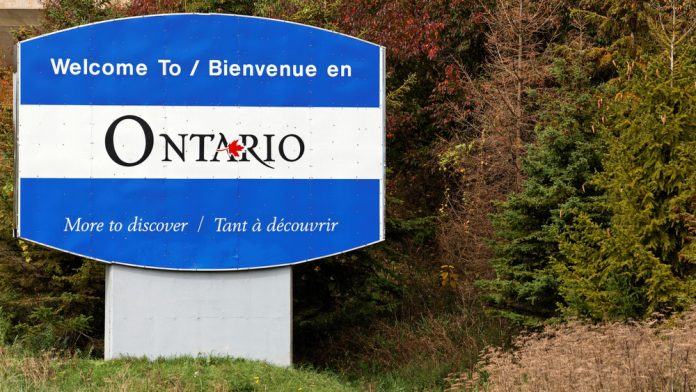 The launch date for Ontario's regulated igaming market has been given a revised opening date of April 4, confirmed iGaming Ontario.
Originally expected to be operational in December, 2021, the launch will establish a new online gaming platform that is said to "help protect consumers and provide more choice".
From April 4, private gaming operators that have registered with the Alcohol and Gaming Commission of Ontario and have executed an operating agreement with iGO, a subsidiary of the AGCO, can begin to offer its games to players within the region.
Martha Otton, iGO executive director, stated: "Consumers can be assured that companies who successfully enter the new Ontario market will have met rigorous standards of game and operator integrity, fairness, player protections and social responsibility, allowing all players to play with confidence.
"Prevention of underage access, ensuring compliance with applicable laws including anti-money laundering rules and regulations, and measures to enable more responsible gambling are just a few of the assurances consumers can expect in the new market as of April 4.
"Today, most internet gaming by Ontarians takes place on websites not conducted and managed by the province. Our new internet gaming market will give consumers enhanced entertainment choice, support the growth of a new, legal market and generate revenue that can help fund programmes and services that benefit all of us."
Following the announcement of the new market dates, Penn National Gaming's president and CEO Jay Snowden, congratulated the Ontario government for its "dedication" in creating a "modern open and regulated" sports betting and igaming market.
He stated: "Our team at theScore has been hard at work preparing for the Ontario market opening, which presents a significant business opportunity.
"As Canada's preeminent digital sports media brand, theScore is uniquely positioned to capitalise on the introduction of the open and regulated internet gaming market in Ontario, its home territory.
"Launching theScore Bet in Ontario will mark an exciting expansion of our online gaming business into a major new market where we already have an established mobile sports media product in theScore app and a wide base of loyal users.
"Today's news is very exciting, and I would like to recognise and congratulate the government of Ontario, and the AGCO and iGaming Ontario for their dedication to creating a modern open and regulated sports betting and igaming market."
Echoing the thoughts of Snowden, theScore's CEO, John Levy, also commended the Ontario government's "tireless efforts" throughout the progress. 
"The AGCO and iGaming Ontario have been thoughtful and collaborative in their approach to creating and managing this new industry, and the result is a soon-to-be-launched framework that will bring widespread benefits to Ontarians and establish Ontario as one of the biggest and most important regulated gaming markets in North America," praised Levy.
"We will be ready to launch theScore Bet in Ontario on April 4, and could not be more excited to finally offer our best-in-class mobile sports betting and iGaming experience to customers in our home province."
Prior to offering sports betting and igaming services in Ontario, theScore Bet must satisfy all regulatory requirements imposed by the AGCO, and enter into a commercial agreement with iGaming Ontario. 
theScore Bet previously announced that it received Gaming Labs International certification for Ontario, evidencing gaming platform compliance with the Registrar's Standards for Internet Gaming which satisfied a key pre-launch requirement.