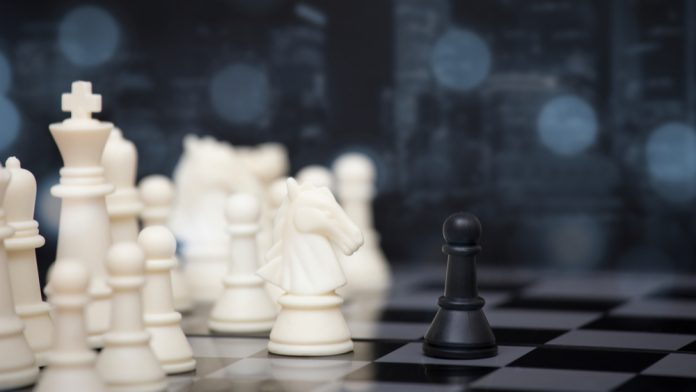 The Betting and Gaming Council has lauded recent UK Gambling Commission figures documenting gambling rates across the country, but urged ministers to note "positive progress" regarding the black market. 
New numbers from the UKGC highlighted that rates of problem gambling in 2021 remained at 0.3 per cent, down from 0.6 per cent 18 months ago. Moreover, the rates of problem gambling among women is said to have stayed consistent at 0.2 per cent. 
On the statistics, the BGC's Chief Executive, Michael Dugher, noted: "Today's figures are further evidence of that positive progress in raising standards on safer gambling, and underline our calls for the government to take an evidence based approach to the upcoming white paper.
"Our initiatives have included using advertising to promote safer gambling messages and tools like deposit limits and time-outs, investing more in research and treatment, and introducing tough new rules on VIP schemes.
"One problem gambler is one too many, however, and we are determined to keep up the momentum in the months and years ahead."
Within the UKGC's report, conducted by Yonder Consulting, a nationally representative sample of 2,021 adults aged 16 and over were interviewed via telephone in March, June, September, and December of 2021.
Overall participation in any gambling activity during the full year period to December 2021 was "statistically stable" at 43 per cent compared to the same period in 2020. Furthermore, the figures showed that there has not been a return to pre-COVID participation rates, which the report states illustrates the ongoing impact of the pandemic. 
Alongside the above, the survey revealed that participation in National Lottery draws remained stable, but that it had witnessed a "significant fall" in branded scratchcards – a continuing trend witnessed pre-pandemic. 
Moreover, December 2021 is said to have seen fewer individuals gambling once a week, and an increased proportion participating less than once a month compared to 2020. 
Furthermore, the perception from the survey revealed that a proportion of gamblers of the last 12 months who agreed that gambling is "conducted fairly and can be trusted" has seen a "significant increase" from 32 per cent to 36 per cent in December 2021. 
In addition, the percentage of respondents who agreed that "gambling should be discouraged" decreased from 63 per cent to 59 per cent during the same time period. 
The BGC stated that whilst the data is welcome, it is "set against the backdrop" of increased use of black market sites in the UK, where British bettors using unlicensed sites have more than doubled in two years.
This comes after a BGC commissioned PwC report saw the industry body issue a plea for ministers to "learn lessons" from across an array of European jurisdictions.
The exploration of comparable regions cited that black markets in Norway, France, Italy, and Spain now account for 66 per cent, 57 per cent, and 23 per cent, of all money staked. 
Furthermore, warnings of a potential nine per cent uptick in black market share has also been suggested in Denmark, with much reported issues within Sweden also alluded to.
On the black market rise, Dugher concluded: "As we continue to make progress on problem gambling and drive ever higher standards on safer gaming in the regulated sector, it's vital mnisters don't do anything that drives people to the unsafe, unregulated black market online, which has none of the protections or safer gambling interventions that we see with licensed operators.
"There is no enforcement solution to tackling the black market. You need to stop customers being driven there with further restrictions that are cumbersome, intrusive and ill-thought-through.
"Ministers need to listen to the 119,000 people who's jobs depend on the regulated betting industry and the millions of punters who overwhelmingly bet safely and responsibly – not the usual suspects from the anti-gambling lobby who just want to ban stuff because they don't approve of how millions of people choose to spend their own money."