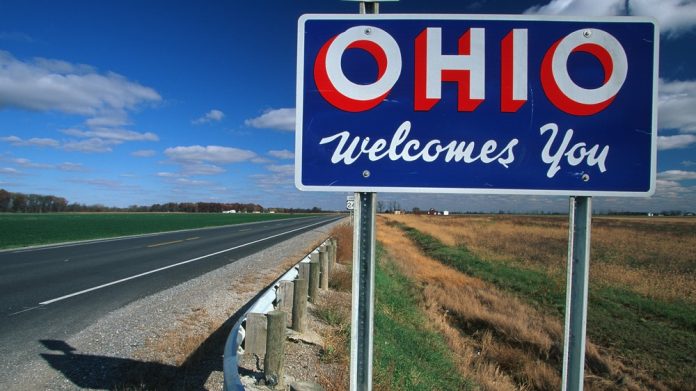 The Hall of Fame Resort & Entertainment has elaborated on its sports betting ambitions within its home market of Ohio, where the group continues to progress with its multi-million dollar three phase Hall of Fame Village.
Many of the group's planned phase two assets "are coming out of the ground and phased openings are planned over the course of the coming year," with prior sports betting agreements alongside Rush Street Interactive and Genesis Global also confirmed. 
"A couple of other interesting things for us. Sports betting, the Super Bowl reached record highs in terms of sports betting," explained Michael Crawford, President and CEO.
"And now with the legalisation of sports betting and the legislation that was passed last year in Ohio, we're very optimistic about our opportunities to bring a presence both here on campus, and a virtual experience that our guests and fans will enjoy. 
"And I'll talk about those in just a couple of moments. One of the things though, that is really clear to us and all the difficulties that we faced as a human race over this past year, is that never bet against the consumer and, no pun intended, never bet against our ability to desire an opportunity to escape and create the chance for ourselves to get away from the realities of the world.
"And that fits right into what we're doing in both creating physical and virtual environments for our guests to enjoy. For us in 21 again, I would characterise the year as an investment year. We developed our physical assets and we continue to do that. We developed our virtual environments." 
Adding: "All of that signals the momentum that we have behind us, and the excitement that we feel in all of our business verticals as we continue to grow. And frankly in 2022, we've already made some pretty significant announcements as well, creating an even stronger foundation for us to build off of as we go through this year."
These comments follow the company recently publishing its latest financial report, which saw Q4 revenue and net income increase to reach $3m and $9.2m. Adjusted EBITDA loss closed to $4.8m from $7.4m.
For the year, revenue increased 52 per cent to $10.8m, but net and AEBITDA losses grew to $93.1m (2020: $45.8m) and $22.7m (2020: $22.1m), respectively.
However, sports wagering remains firmly on the Hall of Fame radar following the passing of legislation in December, with recent dialogue alongside the Ohio Casino Control Commission seeing the group confident in obtaining the "two licenses that we are going to need".
This will see Rush Street Interactive lead the activity on a retail basis, with a ten-year Genesis Global alliance struck for mobile entry across Ohio. This latter agreement also includes a sponsorship component and a future limited equity interest.
"You also saw that once sports betting was legalised, within a week we announced two different sports betting partnerships, Rush Street Interactive to lead and manage the sportsbook that we will have here on property," Crawford stated.
"The retail presence that we'll have, and then Genesis Global to lead and manage our virtual environment and our mobile platform. Both of these experiences are going to be fantastic for our guests to engage with.
"Both of these were not in our plan in terms of revenue. So both of these are creative to the growth of our company.
"And we're very proud of the fact that as we talking about our goal of signing sports betting relationships, and getting a position where we would be successful in obtaining licenses, that we feel like we've done that, and we've done the necessary diligence that we need as a company to create that opportunity for ourselves."