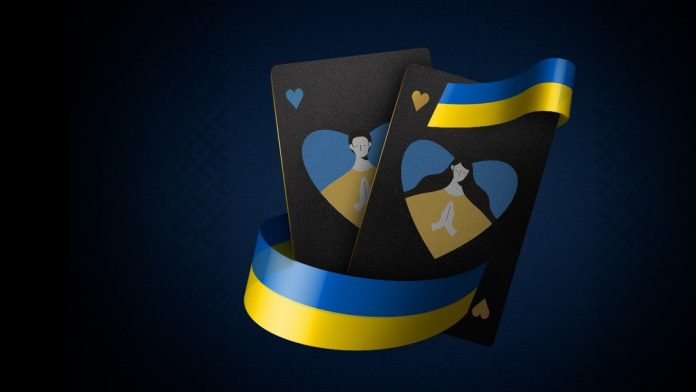 PokerMatch International will raise funds for the Ukraine humanitarian effort by hosting a special charity poker tournament.
The tournament, entitled the Victory Cup, will be $7 to enter. All money raised will be transferred to the National Bank of Ukraine, which provides humanitarian assistance to Ukrainians affected by the ongoing conflict.
In a statement, PokerMatch International said: "Sports poker is an intellectual sport that has Federations all over the world that also join in informing about our charity event. The Ukrainian national sports poker team is the recognised world champion.
"Our players are the pride of the country. We are sure that together with international players we'll be able to collect a good amount of money to help Ukrainians."
The Victory Cup tournament will be supported by the All-Ukrainian Sports Poker Federation and the International Poker Federation.
PokerMatch added: "From the first days, our team was busy providing safety for their relatives, their families, and then joined in in taking other colleagues and families of employees out of the dangerous and hot places. And now that our loved ones are safe, the company is initiating an international fundraiser for Ukraine's victory!
"Even though Ukrainians (and our PokerMatch team) are scattered all over Ukraine and the world, they want to do everything in their power to raise both attention and money for the people who suffered and continue to suffer in this war."