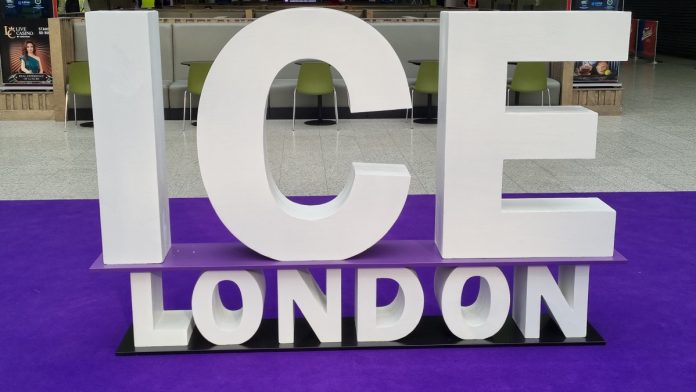 "The licensed casino industry has gone through a valley of tears in the last two years," begins Per Jaldung, CEO of Casino Cosmopol and Chair of the European Casino Association, to kick-off the international Casino Conference as ICE VOX officially got underway following last year's hiatus.
Beginning the first keynote address of the day, Jaldung delved into "one of the most difficult periods ever faced by the casinos in Europe" before calling out illegal online operations that are dubbed a "devastating tsunami".
Citing various figures from across Europe's land-based casino landscape, the performance of which is in stark contrast to the record performance evidenced in the US, Jaldung called for a unified response to ensure an uptick is felt following a prolonged period of closure, restrictions and reductions.
"2021 was a mixed year compared to 2020, but it is very clear that the pandemic impact continued to cut deeply into the land-based casino sector; across 10 countries, casino gaming revenue increased an average of just 2.9 per cent in 2021, compared to 2020, which was already one of the weakest years in the history of European casinos," he explained. 
"In other words, there was very little by way of recovery for the sector as a whole, although significant variation between countries could be observed."
This differs significantly to the rise and rise being enjoyed by the global digital ecosystem, however, Jaldung and the ECA did issue a rallying cry for an "efficient fight against unlicensed online gambling offers".
"The impact of the pandemic on the land-based casino industry is in stark contrast to the nationally regulated online casino or online gaming sector in Europe," he continued.
"According to data aggregated by VIXIO GamblingCompliance, online casino gaming revenue across 13 regulated markets in Europe grew at an average of 52.5 per cent in 2020 compared with 2019, and then a further 54.1 per cent in 2021 vs. 2020.
"VIXIO's data looked solely at the regulated online gambling industry, and I make this distinction to highlight the devastating tsunami that illegal, not duly licensed operators, have created in Europe.
"Illegal online operators exploit players without regulation or control as part of what we, the ECA, consider to be a successful scam perpetrated by so-called European licence holders operating from both within and outside the EU. 
"There is no such thing as a Pan-European gaming licence. All rulings of the European Court of Justice have repeatedly clarified that these licences are, at most, sufficient to offer gaming within their issuing countries.
"This is a state of affairs that is no longer sustainable or bearable. The regulators of our industry perform their roles with the utmost rigour and dedicated scrutiny aimed at duly licensed operators but seem to have no effective tools to stop this 'snatch and grab' of those operating in the illegal online gambling space. The exposure of these practices is at the very top of the agenda of the regulated industry."
Despite this, Jaldung is careful to emphasise that "the ECA is not against online gambling," just the unlicensed and illegal online gambling as it exists today.
"The ECA continues to be a voice for change in the industry, calling out illegal operators and challenging inequitable regulation – but we also champion and encourage the promotion of best practices," Jaldung states.
Concluding: "Casinos are part of the entertainment and tourism industry across the myriad of environments and locations in which we operate.
"As an integral part of the service sector, we train and employ thousands and thousands of people across all the various aspects of our casinos, be it gaming, gastronomy, hotels, or events.
"The value chain of casinos is strongly locally oriented, and we continue to make a significant contribution to the physical and cultural enrichment of our locations. Integral to this, responsible gaming is not a PR message. It is front and centre and guides everything that we do."