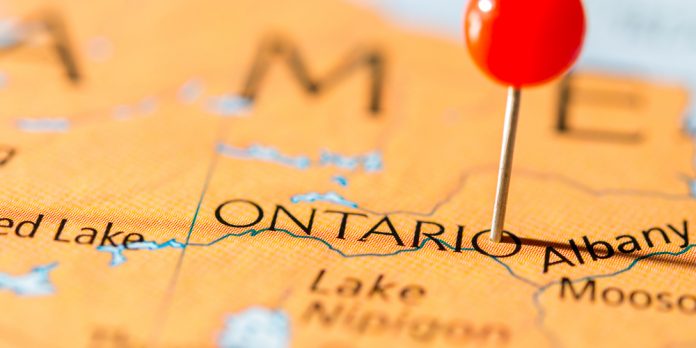 The Super Group is bullish on the effects of regulation in the Canadian province of Ontario, which it expects to grow in the medium to long term and affirms it is coming at "with a significant head start over most of the competition".
The parent company of digital gambling brand Betway and online casino Spin is currently continuing to operate in the region "with the knowledge of the regulator" while it progresses the licensing process.
"We also expect this regulation to open up additional marketing opportunities in Ontario and bring with it term cost efficiencies to offset the gaming duties," noted Richard Hasson, President and Chief Operating Officer of Super Group.  
"So net-net, we think that this market still has some solid potential upside for us in terms of both revenues and profits."
In addition to lodging the relevant applications within the region, Neal Menashe, Chief Executive Officer of Super Group, asserted that it would not be altering its strategy in light of the recent regulatory moves made by Ontario.
"You've seen in New York with this huge bonus money and then the tax on bonus money. We've always been very careful with our bonus strategy, and we'll continue to do that," it was added.
"And it's not — you can bring them in the front door, but if your strategies are all wrong, you can't keep changing the odds of the game by giving free bonuses that cost you more than actually the lifetime value of the customers.
"So we've had this our whole two decades, and this is no different. We've learned over the last two decades from regulation from one market to another. So Ontario is no different. And remember there's only one profit in Canada."
This comes after the Super Group disclosed its performance across 2021, which saw revenue increase 45 per cent to €1.32bn (2020: €908bn), with Betway accounting for €687,752 (2020: €394,525) and Spin adding €632,906 (2020: €513,494).
This uptick, says the company, was primarily attributable to strong organic growth in most markets, despite impacts from tightening of regulations, or cessation of services, in some European regions.
Profit for the year was €235.9m compared to €149.2m in the prior year, with EBITDA increasing 46 per cent to €314.5m from €215.8m one year earlier.
"We are delighted to report strong growth and profitability in 2021, demonstrating the successful execution of our global growth strategy," added Menashe.
"We are, as ever, grateful to our dedicated global team that have delivered this outstanding financial performance. We listed on the New York Stock Exchange at the start of 2022, a major landmark for Super Group after two decades of leadership in more than 20 markets around the world.
"We expanded on our partnerships throughout the year and our portfolio now stands in excess of 70 active deals in 17 different countries.
"These include major sporting brands and teams, notably in the National Hockey League, the National Basketball Association and the Association of Tennis Professionals. With an eye on our growth and profitability profile, we couldn't be more excited to execute on our plans in 2022 and beyond."