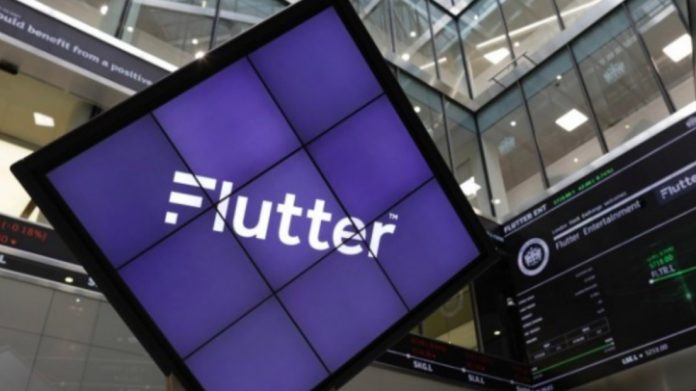 Revenue decreases across the UK and Ireland have been offset by growth elsewhere across the globe, primarily in the US, as Flutter Entertainment reports a group-wide Q1 revenue increase of six per cent to £1.56bn (2021: £1.48bn).
This figure was driven by upticks of five per cent and nine per cent across the sports betting and gaming divisions to £930m (2021: £896m) and £636m (£589m), respectively, as average monthly players increased 15 per cent overall to 8.85 million.
The US delivered a 45 per cent increase in revenue to close the three month period at £429m (2021: £288m), driven by a 43 per cent growth in AMPs to 2.35 million.
Sports finished 50 per cent up, with Flutter asserting that the group "remained the number one US sportsbook with a 37 per cent online sports betting share," as gaming closed 45 percentage points ahead.
The latter, said the company, reflected the launch of Connecticut in 2021's final quarter as well as good cross-sell to SuperBowl and March Madness players, with FanDuel reported as being "rated the number one casino app in Q1".
Peter Jackson, Chief Executive of Flutter, commented: "In the US we had another exciting quarter as FanDuel continued to deliver unparalleled scale, with the US accounting for over half of all stakes for the Flutter Group in Q1. 
"We launched our FanDuel sportsbook in New York and Louisiana in January and also expanded into Ontario in April. 
"We beat a number of FanDuel records in the quarter; Super Bowl Sunday was the single biggest day ever for new customers and we had over 1.5m active customers on the day.
"March Madness this year also proved our most popular season yet attracting 19m wagers across the tournament."
Across the UK and Ireland revenue dropped 21 per cent to £519m (2021: £568m) as sports declined 21 per cent but gaming improved 15 per cent, with retail through Q1 closing at £65m.
The group's UK business returned to near pre-COVID levels with revenue six per cent lower than Q1 2019, however, its Irish estate was 24 per cent down compared to the same time frame which Flutter puts down to a higher level of societal caution.
Online recorded a 20 per cent downfall to £453m (2021: £568m), as gaming's slight four per cent uptick wasn't enough to counteract a 32 per cent sporting decline.
This digital drop, said Flutter, is due to increased safer gambling measures introduced over the pact 12 months, as well as favourable sports results during the quarter.
In Australia revenue grew eight per cent to £291m (2021: £279m), with Sportsbet recording the rise "despite a more challenging market environment with COVID restrictions easing".
Revenue in the International division was five per cent lower year-on-year at £327m (2021: £351m), reflecting the impact of guided headwinds driven by a Dutch exit, tax changes in Germany and the "effects of the ongoing war in Ukraine on our business in Russia and the Ukraine". 
Excluding these headwinds revenue is reported as improving six per cent due to strong growth across Canada, Brazil, India, Georgia and Armenia.
"Outside of the US, our business performed well, adapting to the evolving regulatory and trading environment and reflecting the benefits of our global diversification," Jackson continued.
"In the UK and Ireland we launched several new products in the quarter. I look forward to the imminent release of the UK government's white paper on its review of the Gambling Act.
"In Australia, Sportsbet delivered good growth from ongoing customer driven momentum, with excellent retention of players acquired in 2021.
"Our international business benefited from strong performance in focus markets and we hope to complete the Sisal acquisition in Q3.
"With our enlarged recreational customer base, winning position in the US and ongoing focus on sustainable growth, our business remains well placed for the future."