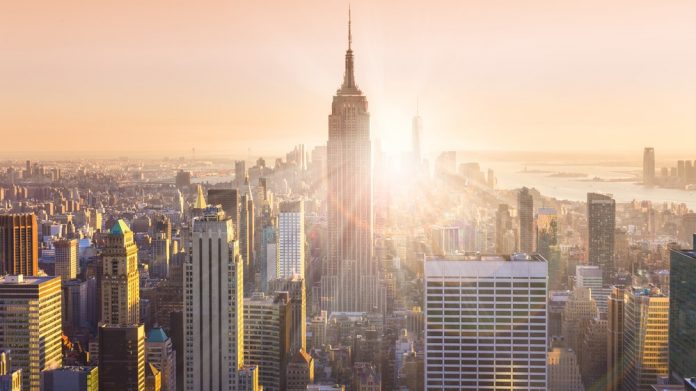 Online sportsbooks within New York reported the lowest volume of wagers since the online sports betting market launch in January. 
According to PlayNY, from data released by the New York State Gambling Commission, the month of April witnessed $1.4bn in wagers, down 15.2 per cent from $1.6bn in March.
However, PlayNY stated that a slowdown was "expected" last month due to the first seasonal ebb in sports betting, which it predicts will last until the resumption of the football season. 
Mike Mazzeo, Lead Analyst for PlayNY.com, explained: "Without football or the opening rounds of the NCAA Tournament to spur interest, April is always the first month of a slower period for the industry.
"The NBA Playoffs were the main catalyst in April, though the early exit by the Brooklyn Nets didn't help. And the Final Four was a boost. Over the next few months, baseball, major tournament golf, and the Stanley Cup Playoffs will keep bettors engaged, even if at a lower volume than during football season."
Online sportsbooks averaged $46.4m in wagers per day over the course of April, down from $52.8m in bets per day in March.
Sportsbooks still won $104.1m in gross revenue from April's bets, down 8.9 per cent from the $114.3m in gross revenue won in March. The month's win yielded $53.1m in tax revenue.
"Sportsbooks tend to be more aggressive with promotions during football season, as they try to expand their customer footprint," added Eric Ramsey, an Analyst for the PlayUSA.com Network, which includes PlayNY.com.
"The summer months do offer a chance to reach new customers with a different roster of sports. But the industry as a whole will taper some of its promotional spending. And the longer odds of summer favourites like baseball parlay betting and golf tournaments are profitable despite not drawing nearly as much interest as a weekend of football."
During the month of April, FanDuel accounted for 43 per cent of the online market with $599.5 in wagers placed, down from $673.1m the month prior, producing $63.6m in gross revenue.
Behind FanDuel was DraftKings, who reported 24 per cent of the month's online volume, $327.1m in wagers, which was down from $4145m in March. Caesars was third with $215.7m in wagers, down from $273.4, from the previous month.
"After an interesting first few months, New York's industry is settling into a familiar pattern with FanDuel and DraftKings dominating the sports betting market," Ramsey concluded. "FanDuel, in particular, continues to invest heavily in its home state, and that effort is paying off with a market share north of 40 per cent."