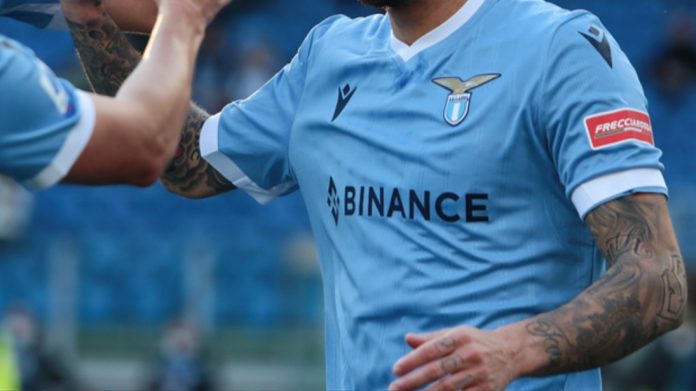 S.S. Lazio's Summer Camp, an initiative powered by PlanetPay365 – owned by Planet Entertainment-SKS365 – is underway, which will run until July 9.
Taking place in Tagliacozzo, the initiative will see 11 children, between the ages of eight and 13-years-old, from the family homes of So.Spe non-profit organisations, participate for a week of training and matches, supervised by instructors from the youth sector of S.S. Lazio.
"The excitement of the kids at the kick off of the Summer Camp made us proud," said Brian Dean, Chief Executive Officer of Planet Entertainment. "In the coming months, we aim to have more momentous moments like this, as the initiative with S.S. Lazio and the So.Spe Foundation is just the first stage of our Enable the Dream – Giving Something Back, global project.
"In 2022 we will continue to launch valuable initiatives across the countries where SKS365 operates, such as Serbia, Austria and Malta."
The Summer Camp kicked off with the distribution of PlanetPay365 branded backpacks, which included a kit for the participants including training jerseys, t-shirts, shorts, bermuda shorts, socks, a cap, a ball and a pair of Mizuno branded football boots.
For this edition, the programme includes a training session with a psychologist, who will talk with the youngsters about sensitive issues such as bullying and cyberbullying.
"Promoting equal opportunities is a key pillar of our mission," Dean continued. "We are a company that includes people from different nationalities and of multiple cultures: sharing and offering mutual support are therefore very important for us.
"Supporting children in need is a natural expression of our company values, especially when this is done through sports. We believe sport is the ideal tool to give children hope for a better future and is a unique opportunity for them to build new friendships and learn how to grow.
"I thank the onlus So.Spe and S.S Lazio for their valuable support and cooperation in enabling the dreams of these children to come true."
PlaneyPay365 has stated that, through this initiative, it will strengthen the firm's partnership with S.S Lazio while carrying out its Giving Some Back programme, which looks to offer children from families with economic and social difficulties the chance to have a sport and training experience.
Suor Paola, Founder of the So.Spe organisation, added: "The happiness of these kids fills our hearts with great emotion – it's amazing how a gesture of solidarity can be so powerful and make the dreams of those children come true.
"I truly want to thank S.S. Lazio and PlanetPay365 for giving this opportunity to our 11 wonderful kids who are looking forward to living this experience of sport and inclusion. I hope this initiative will be followed by many others in the future. Solidarity enriches everyone, both those who receive and those who give."