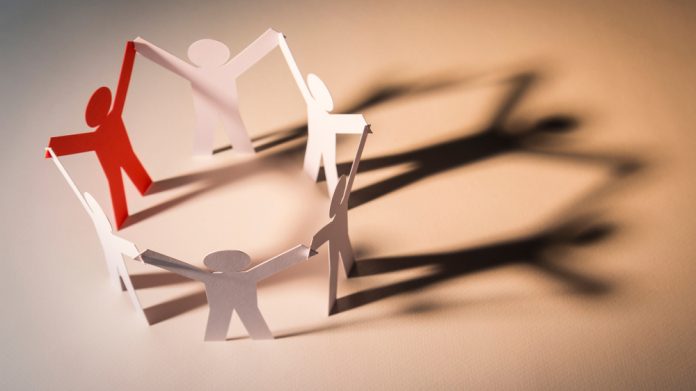 With comings and goings commonplace across the industry, SharpLink Gaming, FSB and AGS, all feature in our latest rundown of a number of recent manoeuvres.
AGS
David Farahi has been appointed to the AGS board of directors where he will service on the company's Nominating and Governance, Compensation and Audit committees.
Farahi, who previously served as Chief Operating Officer of Monarch Casino & Resort from 2012 to 2021, is the current Executive Chairman of Quick Custom Intelligence.
"David is a seasoned industry executive with extensive experience in both the gaming operator and gaming regulator space," noted David Lopez, AGS President and Chief Executive Officer.
"He has a proven track record of leading teams to operational improvements, integrating and scaling a substantial acquisition, and effectively communicating with the investment community.
"We believe his strong industry experience will be extremely valuable as we continue to grow, improve our operational efficiency, and strengthen our relationships with our casino operator partners."
FSB
In a bid to maintain momentum gained across the North American ecosystem, FSB has named Lisa Waterfield as Director Of Sales across the region. 
She assumes the senior role after a two year spell as a Business Development consultant for the company, and is now tasked with playing a full time role in helping to maintain FSB's pace of growth.
Ian Freeman, Chief Revenue Officer at FSB, said: "These are hugely exciting times for FSB in North America as we continue to build new state and province partnerships across the region. 
"The promotion of Lisa to a leadership role in the organisation is testament to the instrumental part she has played in this story of momentum and growth over the last year.
"Lisa's is a fantastic addition to our North American Business Development team which is led by Mike Van Ermen. Her comprehensive industry experience and mastery for building and nourishing client relationships has enabled us to form powerful partnerships in the US and Canada.
"I've no doubt that she will be integral to the realisation of our goal of becoming North America's leading tier one service provider in the B2B sports betting and icasino segment."
Gambling.com Group
Gambling.com has confirmed the appointment of former Viridian Capital Advisors sales lead Peter McGough as its VP of Investor Relations.
Boasting over 25 years of sell-side experience, McGough will be charged with 'developing and implementing the overall investor relations strategy' and communicating key corporate messages to the group's shareholders and wider financial community.
"Pete brings a wealth of experience and a fantastic network from his decades of experience in the New York finance community," commented Charles Gillespie, Chief Executive Officer of Gambling.com Group. 
"Having such a talented individual working inside the business, full-time and at the VP level will ensure we deliver a best-in-class investor relations program."
Entain has bolstered its senior leadership after making two internal promotions to appoint a Chief Technology Officer and Chief Commercial Officer.
The vacancies will be filled by Shailendra Maurya (CTO) and Dominic Grounsell (CCO), two established members of Entain's management team having worked at the company for four years and three years respectively.
Maurya's tenure with the FTSE100 betting and gaming group saw him join the company during its previous brand identity as GVC Holdings, taking on the roles of Head of Platform Delivery and Head of Digital Clients.
Grounsell, meanwhile, begins his fifth position at Entain as CCO, having first joined the group in April 2019 as Chief Marketing Officer at Ladbrokes Coral.
SharpLink Gaming
SharpLink Gaming has appointed Tom Masterman to the position of Vice President of Revenue, where he will be reported to CEO Rob Phythian.
Masterman will be tasked with guiding and leading the online technology company's direct enterprise sales activities and processes that generate new business and deepen existing customer and partner relationships.
"Tom was a key member of my executive team at Sports Data and Sportradar US, so I am keenly aware and appreciative of the deep skill, industry relationships, and business-building talent that he brings to SharpLink," commented Phythian.
"We are thrilled to have brought him onboard and fully expect that he will have a marked impact on the future success of our company."