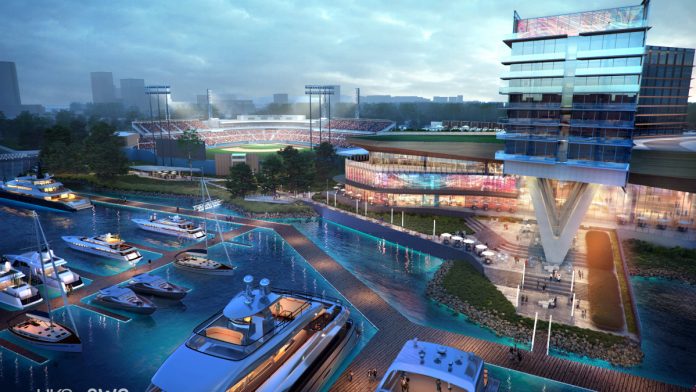 The Pamunkey Indian Tribe is to relocate the construction of a temporary gaming facility within the Virginian city of Norfolk due to a potential challenge that could cause an "unacceptable" delay.
Previously, the tribe and city had explored locating the temporary facility in an underutilised area of the Harbor Park Stadium in a move that it is said would have "provided a unique win-win opportunity".
However, due to recent issues being raised, the temporary casino is now to be located to the east of the ballpark, while the larger $500m HeadWaters Resort & Casino is under construction.
Once a site plan is submitted and approved by Norfolk, construction on the temporary gaming facility will begin immediately.
The tribe anticipates opening the temporary building as early as March of 2023, at which time tax revenue could begin to flow to the city for key budget priorities.
"When we first announced this project with the city of Norfolk, we described it as not only a major private investment in the city, but a partnership between the tribe, the city, and this community," said Robert Gray, Chief of the Pamunkey Indian Tribe. 
"We will be providing a major capital investment, creating thousands of jobs, and generating millions of local tax dollars that can be used to address ageing schools and other critical city priorities.
"But equally important, we will be in the community, working with so many organisations in Norfolk to address food insecurity and supporting other organisations in need."
In addition, as part of their presentation to the Norfolk City Council, the Pamunkey Tribe reported that their efforts over the past two years to support 10 local food pantries has enabled 327,181 meals to be served to the most vulnerable members of the community.
"This is part of the tribe's ongoing efforts to address food insecurity and to ensure that no person in the city of Norfolk goes hungry again," added Kevin Krigsvold, a member of the Pamunkey Indian Tribe Gaming Authority. 
HeadWaters Resort & Casino won city approval with a majority of residents voting in favour of the project in November of 2020. Once fully operational the project is anticipated to provide tens of millions of dollars in annual tax revenue for Norfolk that is now earmarked for city schools, thousands of jobs and nearly a billion dollars in annual economic impact for the area.
Amenities to be featured as part of the venue include more than 300 rooms, a gaming floor, rooftop bar, waterside infinity pool, luxury spa, sports bar and grill, steakhouse, multi-purpose event centre and a rooftop outdoor event space.
The attached parking deck will accommodate approximately 2,000 vehicles, with additional off-site parking and guests arriving by Amtrak will enjoy easy access to the resort.
The project aims to redefine the waterfront by developing the HeadWaters Marina, which will enable guests to travel by boat to enjoy the resort and casino, or to dock while taking the family to a baseball game next door.