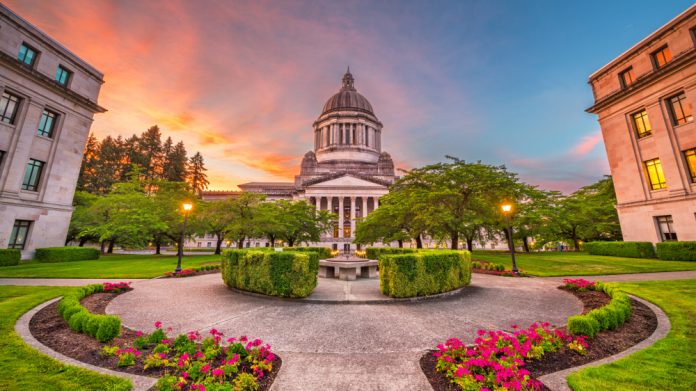 The Shoalwater Bay Indian Tribe is seeking to dismiss "a direct attack on tribal sovereignty" after filing a motion to halt a Maverick Gaming pending lawsuit.
The group, which owns and operates 19 cardrooms across Washington State as well as a handful of other properties in Nevada and Colorado, filed litigation In January to challenge what it called "an erroneous application of the Indian Gaming Regulatory Act".
This, the company said, is being used inappropriately to give tribes exclusive rights to certain types of gaming, such as sports betting, that are not allowed in non-tribal gaming properties in the region.
However, the Shoalwater Bay Indian Tribe, with support from fellow entities in Washington, has filed a motion in federal court in Tacoma amid suggestions that it could wipe out "every carefully negotiated tribal gaming compact".
The tribe slammed attempts to overturn a decades-old monopoly on gambling, with Maverick looking for cardrooms to be able to offer every kind of gaming operated at tribal casinos.
Furthermore, Shoalwater accuses Maverick Gaming's CEO Eric Persson, a member of the tribe himself, of looking to "destroy, through his requested prayer for relief in the instant litigation, the major source of employment and discretionary revenue for his own tribe."
Charlene Nelson, Chair of the Shoalwater Bay Indian Tribe, said: "It pains us to have to legally oppose a member of our own tribe. But Eric Persson's lawsuit left us no choice.
"If successful, this self-serving case would cause irreparable harm to historically marginalised tribal communities and to the general public as well."
The tribe added that it is "compelled to seek limited intervention in this case" as it looks to bring an end to "efforts to undermine his own tribe's very efforts to achieve economic self-sufficiency and provide adequate governmental services to its membership".
Rebecca George, Executive Director of the Washington Indian Gaming Association, added: "Washington's tribes stand united behind the Shoalwater Bay Indian Tribe. Maverick's lawsuit makes a mockery of the federal Indian Gaming Regulatory Act, which has been the foundation for growing tribal self-reliance over the last three decades.
"It was never intended to give private, non-tribal gambling companies the right to override state laws" and offer gaming activities that tribes offer in neighbourhood cardrooms."