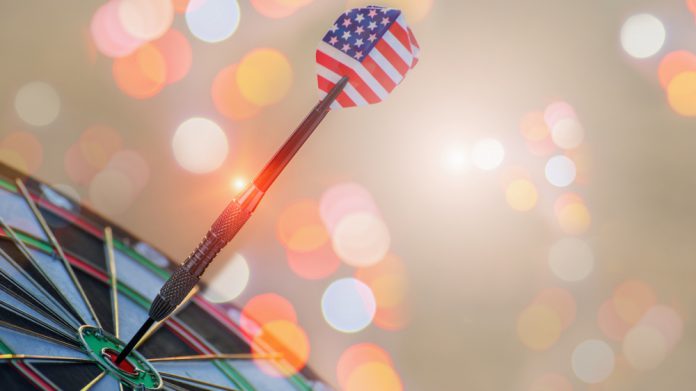 The American Gaming Association has revealed that nationwide commercial gaming revenue set a new quarterly record.
Beating its Q4 performance in 2021, the AGA published its Commercial Gaming Revenue Tracker, which showed that nationwide commercial gaming revenue totalled $14.81bn in the second quarter of this year – a 3.3 per cent increase from the previously set record.
Bill Miller, President and CEO at the AGA, explained: "Q2's results mark a 16-month period of gains for commercial gaming. With increasingly difficult year-over-year comparisons, our strength through the first half of 2022 reflects sustained consumer demand for legal options as well as gaming's record popularity."
Alongside the Q2 revenue, the AGA also revealed that $29.16bn was generated through the first half of 2022, around an 18 per cent YoY increase, which puts the year on track to set a new annual record for commercial gaming revenue for the second consecutive year.
The industry's growth rate softened throughout the second quarter, with the pace of monthly year-over-year gains slowing from 13.1 per cent in April, to 10.7 per cent in May, and 2.5 per cent in June.
The AGA put these figures down to the sector "demonstrating stabilising customer demand" and the return to normal gaming operations over a year ago.
The AGA also noted that traditional casino gaming "continued to drive" industry success, with both brick-and-mortar slots and table games witnessing Q2 revenue records. Furthermore, slot machine revenue was up 0.2 per cent YoY, as revenue from table games leaped 18.2 per cent.
In the first six months of the year, traditional casino gaming generated $23.67bn in revenue, 11.7 per cent ahead of the first half of 2021.
Moreover, 22 of the 31 commercial gaming jurisdictions operating during the same period last year experienced revenue increases during the second quarter. In addition, Arkansas, Iowa, Maryland, Massachusetts, Nevada, New York, Oklahoma, Oregon and Pennsylvania, all reported "all-time quarterly highs".
Meanwhile, the six operational US igaming markets generated $1.21bn in Q2 2022, narrowly beating the vertical's previous record set in Q1 2022. With the addition of one market, the $2.42bn in commercial igaming revenue generated through June is a 43.5 per cent jump over the same period in 2021—the vertical's highest-grossing year.
"While on pace to set an annual revenue record, we are cognisant of the continued impacts of inflation and labour challenges as well as marketplace concerns of potential recession," Miller added.
"Our members have proven their agility and resilience over the last two years and are well-positioned to face these potential headwinds heading into the second half."
The AGA's commercial gaming revenue report for the second quarter comes off the back of the National Indian Gaming Commission's announcement that tribal operators generated a record $39bn in gaming revenue for 2021.
Miller concluded: "Tribal gaming demonstrated its responsible leadership throughout the pandemic and these record results reflect that commitment. The full recovery and ongoing success of tribal casinos goes well beyond the casino floor to support vibrant communities across the country."