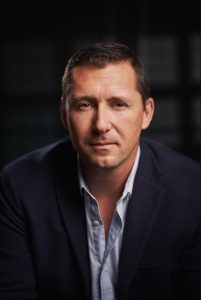 No one is in any doubt that Germany's online betting and casino regulations make it hard for operators, but quality customer retention strategies can lay strong foundations to this huge market, writes Andrew Foster, CBDO at Enteractive.
Germany's new gambling regulator, the Glücksspielbehörde (GGL), took up its functions on July 1 and has much to do when it comes to ensuring operators licensed in the country can make the most of what are difficult regulations for one of the biggest online betting and gaming markets in Europe.
The official start date for the GGL is January 1, 2023, but the new authority and its staff have much to do as German-licensed operators face pressing issues when it comes to competing against unlicensed websites, generating revenues and profits. 
Under pressure
Those pressures stem from a highly restrictive regulatory framework that permits online bookmakers to only offer live betting on match winner markets and total goals scored. When it comes to online gaming, digital poker and slots are regulated but highly popular table games such as roulette or baccarat are not.
In addition, further restrictions on spending such as stake limits and maximum monthly spend levels also apply, with German players restricted to monthly spending limits of €1,000.
Operators meanwhile are taxed at 5.3 per cent on turnover, which is a completely different proposition to being taxed on gross revenues. The effect on the German industry has been clear. Data from the Ministry of Finance showed that in 2021 German sports betting revenues dropped 16 per cent to €7.8bn.
Regulatory enforcement
From the outset the working environment is not particularly encouraging, but at least the market is now regulated by a federal authority that will include more than 100 staff by January next year. In addition, one of its priorities will be fighting illegal operators so that regulated operators can at least work within a protected market.
This will be an important part of the GGL's work, because with regulated operators not allowed to offer as many live markets or online gaming products as the offshore operators it will be very easy for players to be tempted by all the products unregulated websites offer.
Although it should be pointed out that forcing offshore sportsbooks out of the regulated market will not be easy. Most of them are prepared for enforcement actions and get around ISP blocking or blacklisting by switching their players over to mirror websites and new domain names.
Strong foundations
In such circumstances it is clear that one of the best ways operators can make the most of the market is by driving optimal lifetime values from their players through high customer retention rates. Doing so maximises the revenues operators generate from their players as they maintain open communication channels with them.
This of course is what Enteractive specialises in. By providing highly localised reactivation agents that activate and engage with players in their native language we have been helping operators maximise player revenues for many years.
In the German market such work will be even more important as the financial pressures that the regulations will bring on consumer brands will be a near constant feature of their work.
Another factor worth considering is that a number of well-known brands that had strong shares of the market have decided to pull out of Germany. This means that even though there will still be high levels of competition, the operators that focus on laying strong foundations for their German businesses will be able to grow in a less crowded market than was the case just a few months ago.
It's also worth remembering that Germany industry stakeholders, notably its sports betting associations the DSWV, will be lobbying hard to alter the country's online gambling regulations and make them more business-friendly for its members.
There seems to be sentiment in the German market that the regulations will be further optimised and the hope is that this will be in favour of the licensed operators. So even though the regulations are tough, no one doubts that there are great rewards to be gleaned from Germany. However, it is also likely to be a lengthy process, which is why operators can already start laying the foundations for strong customer retention that drives revenues and margins in partnership with Enteractive.
Visit the Enteractive website for more info or you can get in touch directly at [email protected].