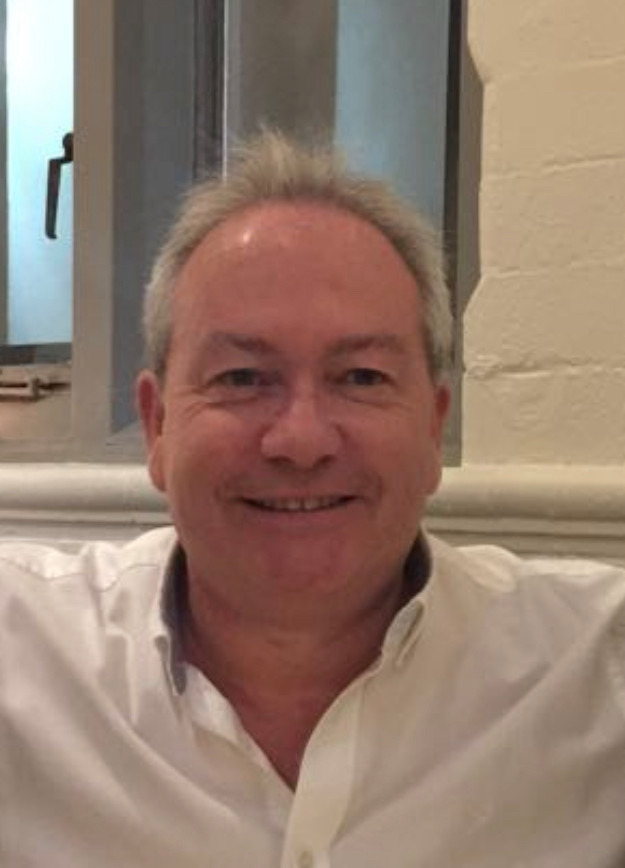 In a regular monthly CasinoBeats column, Steve Myers is to utilise more than 20 years of experience in the gambling industry to deliver thoughts and insights on a range of issues.
Digging out the thesaurus, I researched the word affiliate. The origins are both French and Latin and loosely translate as 'to adopt a son or daughter.' Therefore, I couldn't help but give thought to the affiliate relationships in the gambling business. Was the 'adopted child' loved by a company as one of their own, considered an outcast, or completely cut out of the Will?
I am always amused at the lengths many affiliates go to when outlining their business model. The word 'affiliate' rarely sees the light of day. Media company, SEO specialist marketeer, igaming site ombudsman, consumer protector, revenue creator, you name it! But why?
Affiliation has surely become a bona-fide pursuit. Many operators from tier one down are dependent on a significant percentage of their revenues from the affiliation model. Running SEO and marketing in-house is an expensive option and cannot necessarily gain market traction at the speed of numerous affiliates beavering away at light speed.
Some argue that in the US market, affiliates are the only ones benefiting at present with operators taking a high-risk approach to gain market share and running up substantial costs in marketing and other expenses. I asked one major affiliate brand if this was true. The only comment I got was, 'it's OK at the moment.'
"There was a time, not long ago, that affiliates would recoil at the very thought of being regulated"
The same question regarding Europe was met with: 'it's a disaster.' Bearing in mind the fact that whilst Europe is very tough, it is still possible to make money with the right approach, on this basis one could argue that in the US they are living large. It certainly isn't hitting the operators' bottom line in most cases though.
But attractive new markets bring both the good and the bad and, like operators, there will be those that are below the standard required. As with Europe almost 20 years ago, there is so much at stake in the US in terms of market demand that it is inevitable. But in an industry with perception issues, there is no further fuel needed for the fire to add to concerns. As such, the industry needs to think about how to deal with these issues.
There was a time, not long ago, that affiliates would recoil at the very thought of being regulated. 'It's the responsibility of the operator, the players, the entire ecosystem' – anyone but themselves. But times are changing and they need to. Many companies realise that a sustainable business model means acting responsibly, and coupled with pressure from the customer facing licensed operators, there is at last a recognition of what is needed.
I have recently been speaking to a number of what I would refer to as the more forward thinking 'media' (affiliate) companies, and it seems there has been a change of heart. They can see a regulatory net, which has previously been cast far and wide, encircling their businesses as we speak. As a consequence, they are veering to embrace regulation rather than resist, not that this journey will be without problems.
If we look at the US model, certain states have a requirement for all affiliates to be certified or licensed. As with all regulatory models, there is a huge and varied range of requirements the applicant must face. It can also run up disproportionate costs relative to market size. For example, there can be differing requirements for a CPA model as opposed to Revshare, with the latter application process needing much more scrutiny. This in regulatory terms is completely ridiculous, a company is either fit and proper or not. Why does there have to be a dual standard?
"Becoming regulated across all operating markets would look like a sustainable and sensible way forward"
During the growth of the affiliate business model, operators have not always been sympathetic to the cause. Some have tried to squeeze the very life out of the affiliate market, historically changing terms and agreements and even 'forgetting' to inform on retained VIP players. On the other hand, some affiliates have used pornography, alcohol, and other dubious incentives to get sign-up from a player. But the sector has come a long way from these teething problems and should be ready to face regulatory burdens.
Both in Europe and the US, the regulatory process continues to consider the licensing operators to be culpable for their wider supply chain, and one can see why they are so sensitive to this aspect of their business model. The increasing rate and cost of regulatory settlements (fines) is becoming unsustainable to an operator, as well as tarnishing both them and the industry.
But of late, certainly after the explosion of sports betting and igaming in the United States, many of the affiliate providers have become sizeable companies in their own right. They can no longer claim a fledgling innocence in an industry that has refined its techniques from the early days of European igaming into entities with a market cap in the hundreds of millions of Dollars. A by-product of public listing adds a wide-ranging brief in reporting terms, CSR, and accountability for directors.
The adopted child can no longer throw a teenage strop. It's time for all affiliates to join the adults in the room, and act with a maturity deserving of what is now a well-established and valuable business model. Becoming regulated across all operating markets would look like a sustainable and sensible way forward.
Just a thought…….
Steve Myers of Praxis Consulting and Advisory boasts over 20 years in the gambling industry, with 13 years as Managing Director, Development for the Genting EMEA region. He is a Senior Advisor on gambling for DRD Partnership, and Co-founder of Gaming Knowledge Centers, an initiative to bring together industry, regulatory, and academic research on gambling to create best practice globally.
Steve works in igaming and land-based environments for both public and private sector clients. Increasingly, his focus is on ESG and reputation of the industry. Steve is a graduate of the UNR Executive Development Program where he also taught, and has a Masters in Major Programme Management from the University of Oxford along with a Masters in Law.