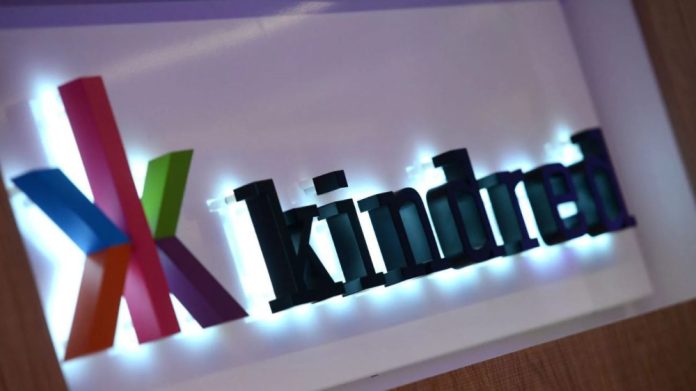 Kindred has outlined its long-term strategic direction and priorities for the coming years, which includes taking a 15 per cent market share in the Netherlands by the close of 2022.
Developing a strong position in the region, which it noted is "expected to grow significantly in the coming years," complements a further aim of taking additional share across the wider European continent as well as Australia.
This will be outlined by senior executives at a London Capital Markets Day, where the online gambling group will also detail its intentions of building on a "solid market foundation" across North America.
Elsewhere, igaming aspirations will be progressed by leveraging strategic investments, such as its Relax Gaming purchase, while the development of the group's sportsbook platform is expected to drive scalability and generate positive cash flow by 2025.
"I am delighted to share a more detailed view of our strategic direction and priorities we have set out at Kindred," commented Henrik Tjärnström, CEO Kindred Group.
"We have been a driving force in the transformation of the industry and understood early on the requirements to succeed in a locally regulated and complex environment. We now have critical building blocks in place, and I am fully confident in the direction we are taking."
Alongside this, a series of 2025 financial expectations have also been outlined, with Kindred anticipating reaching £1.6bn at the close of that year. This would represent a 27 per cent increase from 2021's £1.259bn.
This, the group said, will be delivered by "significant growth opportunities" in existing markets, with the Dutch online ecosystem set to be "an important contributor" by this time.
Elsewhere, increased product control and scalability combined with continued cost optimisation is expected to see an underlying EBITDA margin of 21 per cent to 22 per cent reached in three years time.
"It is also very encouraging to see the progress being made in the development of our Kindred sportsbook platform, with key milestones already achieved, towards a selected market launch around year-end 2023," Tjärnström added.
"The entry into the Netherlands has also exceeded our expectations and we are well under way to reach our ambition of a 15 per cent market share by the end of the year."
To conclude, a brief third quarter trading update has also been shared, with Kindred estimating that revenue will fall in the range of £270m-£280m (Q3 2021: £298.4m), dependent on activity levels and sports betting margin through the remainder of September. Underlying EBITDA is also expected to drop to between £37m-£42m (Q3 2021: £84.8m).
The average daily gross winnings revenue between July 1 and September 11 was £2.9m, a drop of 12 per cent year-on-year, however, the Netherlands was said to be "increasing gradually throughout the period".