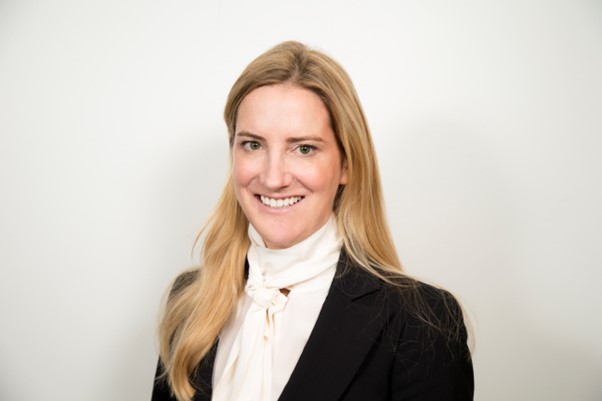 As the Oscar Wilde popularised proverb goes "imitation is the sincerest form of flattery," let's not dwell too much on the second half of that famous phrase, with replication, repetition or any other such relevant term evident throughout igaming.
From Celtic and Egyptian influences to the popular pastime of fishing, the consistent usage of familiar, or similar, themes across the online casino ecosystem is not one that is lost on any individual.
However, why do we see a seemingly constant reinvention of slots, be that through a specific theme or additions to a series? And what benefits does this bring from a user standpoint?
Irina Cornides, COO of Pragmatic Play, was tasked with bringing clarity to this subject matter: "Our industry is known for the incredible variation of slot games it provides, but at the same time, we see for a number of reasons a general reluctance to truly stray away from the core concepts, be it thematic or creating a new series of games.
"At Pragmatic Play, we pride ourselves on producing new titles with unique themes and narratives, as seen in many of our recent releases such as Cleocatra and Gorilla Mayhem.
"In addition, we're proud of our ability to ensure that players have a level of familiarity with the title, be it recognisable math models or creating memorable franchises.
"Certain slot themes have been popular since the inception of igaming due to its land-based fame heritage"
"There are clear benefits to building a series of titles as opposed to stand-alone games. For example, a series will already have player recognition with slot enthusiasts gravitating to sequels of games they enjoy as opposed to a new title.
"They may have enjoyed certain elements or features within the slot previously and a sequel can build upon these mechanics further. This is evident throughout our portfolio, with Big Bass, Fire Strike and Fire Hot, and of course, John Hunter.
"John Hunter has been a perfect vehicle for us to explore new themes, locations, and mechanics, while keeping players engaged with our titular hero. From Cluster-pays to 5×4 layouts, we're able to appeal to all demographics through one collection."
As alluded to, Pragmatic Play is certainly not averse to making fresh additions to a slots series, with a multitude of examples, see Blueprint, IGT, any of the Evolution online casino content studios or many more, evident across the industry.
The challenge of developing something familiar while also presenting a fresh title to entice players is one that is, and will continue to be, taken on.
"Certain slot themes have been popular since the inception of igaming due to its land-based fame heritage, such as Western-style titles and Egyptian themes that have become intrinsic to gambling," Cornides continued.
"As a result, one could argue that a player segmentation should cater for a cohort that enjoys established and familiar content vs novelty products. And as such, creating titles for such needs allows for additional market penetration – particularly in cross-selling or new market entry strategies.
"There are clear benefits to building a series of titles as opposed to stand-alone games"
"When players log in to their favourite online casino, it is because they are doing so as an entertainment choice versus other activities such as sport or watching a Netflix series – so we need to make games entertaining.
"By adding the trust factor of a reputable brand, some key game developers can aim to deliver premium experiences. At Pragmatic Play, we strive to create new titles every month that bring something fresh to players, supported by recognisable mechanics, maths, or themes, but while always keeping an eye on player excitement."
Pragmatic, a sponsor of the beer garden at next week's SBC Summit Barcelona, currently pumps out seven new slots per month.
This, said Cornides, permits the group to explore fresh ideas, themes and mechanics while simultaneously producing "more conventional titles".
In addition, it's not just a perceived reinvention of a theme etc that we see from the supplier, with these now being taken across verticals to much fanfare.
One prime example of this is the slot-inspired Sweet Bonanza CandyLand that Pragmatic reinvented in a live casino setting, and could well be an avenue that will become well travelled over the coming months and years.
"We develop titles for a multitude of verticals, and the feedback … allows us to gain relevant insights"
Quizzed on why such a decision was made and the benefits being witnessed from adopting such an approach, Cornides explained: "The igaming industry has always enjoyed audiences to which it can cross-sell, be that a slot player trying their hand at live casino or sports bettors enjoying a spin alongside their normal gambling practices. This has encouraged us to explore ideas more closely related to one vertical within another.
"For example, our live casino Sweet Bonanza CandyLand game takes elements from the slot that initially inspired it and has a bonus which mirrors the Sweet Bonanza free spins round.
"Similarly, Spaceman sits in between both the slot and live casino verticals, using key elements of both to create a game that has a broader universal appeal.
"We incorporated components that make live casino so successful, such as live chat, bet history and more to create an exciting, multiplayer product grounded in RNG mathematics."
Concluding: "We develop titles for a multitude of verticals, and the feedback gathered with our diverse expertise allows us to gain relevant insights and as such create the best content possible.
"We learn on what is successful and what is less appealing, leverage proven themes to different verticals and rely on our scalability and dedication to create immersive experiences that bring new elements to the industry.
"This can be chat functionalities, nostalgic elements, high-quality productions, but it's all honed in-house, allowing us to thrive."
————
The SBC Summit Barcelona 2022 conference and exhibition takes place at Fira Barcelona Montjuïc on 20-22 September. The event's Casino & iGaming Zone features a conference agenda that tackles the big issues and new technologies shaping the future of the industry, along with a show floor with scores of leading suppliers showcasing their latest innovations, extensive networking facilities and evening networking parties.
Individual All Access Passes and discounted Group Passes for the Summit are available from the event's website.