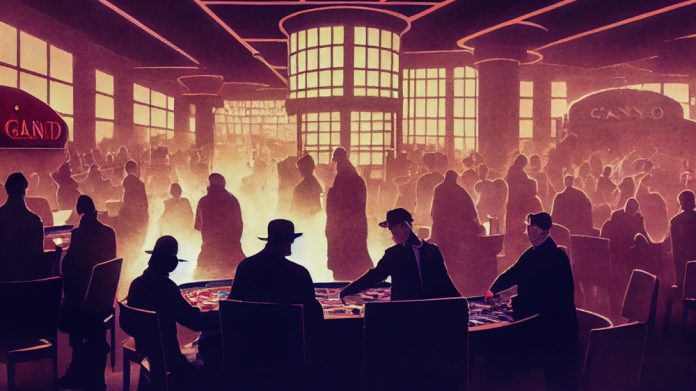 The overwhelming of casinos has been cited as a possible concern by the members of the Massachusetts Gaming Commission, with sports wagering "tentative timelines" having been touted.
During last week's Massachusetts Gaming Commission meeting, a rough time frame for launch was announced, more than two months after the Bay State's Sport Betting Conference finally reached an agreement on legislation, signed into law by Governor Charlie Baker on August 10.
However, since the signing, several delays have prevented the state from going live, with one of the concerns cited by the committee members revolving around the NFL's AFC and NFC Championship games, scheduled for January 29, as well as the Super Bowl on February 12.
January's NFL Playoffs have been touted as a potential launch date for bettors in Massachusetts to place legal wagers, however the committee members noted that they "don't want people inundating the casinos", depending on the date and time in-person sports betting going live in the Bay State.
"We have a lot of regulations to put into place," said Massachusetts Gaming Commissioner's Executive Director, Karen Wells. "…It's also a public safety issue."
These concerns could allegedly see January's AFC and NFC games, along with February's Super Bowl, become eligible for in-person bets in the state but online players having to wait until March Madness.
"Here's what I'm going to put out there and I know this is not going to be popular," said one Massachusetts Gaming Commissioner, Nakisha Skinner. "Madam Chair (Cathy Judd-Stein) you talked about five different timelines that you have seen. I don't know how many of us have seen those timelines, but I have not.
"What I would like to request is to see a timeline that maximises the full complement of protections to the public, the full complement of meaningful suitability reviews, the full complement of all of the resources that we have already talked about engaging with to make sure that we launch sports wagering in a way that's effective, expeditious, without compromising our standards, right. In a way that's responsible. That is what I'm going to ask for at this point."
When sports betting finally does launch in the Bay State, retail casinos MGM Springfield, Encore Boston Harbor and Plainridge Park Casino will receive two online skins each, while race tracks Suffolk Downs and Raynham-Taunton Greyhound Park will receive one.
Overall, the state can have up to 15 operators, meaning there will be seven "untethered" online sports betting licences that will be awarded by the Massachusetts Gaming Commission.