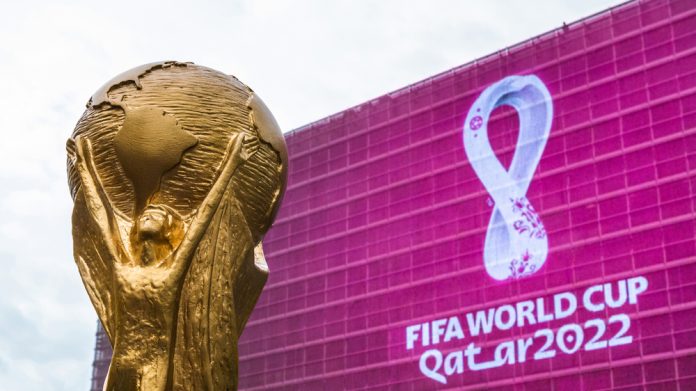 The Dutch regulator has warned of enforcement action and the potential of "even more far-reaching regulation" should a "new tidal wave of advertising" be witnessed as the men's football World Cup approaches.
In a letter to licence holders, the Kansspelautoriteit has called for moderation ahead of a total ban on untargeted advertising, such as TV spots and bus shelters in the street, that is set to come into force from January 1, 2023. This will be followed up in 2025 with a cessation of sports sponsorships.
Despite acknowledging that the regulator is not requesting that the industry "throw all the brakes on advertising," the Ksa has warned that it will be "extra alert" during the footballing showpiece.
"Of course I understand that a World Cup is an excellent opportunity to draw attention to the range of sports betting," René Jansen, Chair of the Ksa, noted in a fresh blog post.
"Nevertheless, I very much hope that the same mistake will not be made after October 1, 2021, when the legal market for online games of chance opened in the Netherlands.
"The bombardment of advertising caused so much annoyance that Minister Franc Weerwind (gambling policy) was forced to intervene, partly at the urging of the House of Representatives."
Licensees are also reminded of a ban on the use of role models in advertisements, in addition to the fact that "not all types of online betting are allowed in the Netherlands," with yellow card receipts and the first corner cited.
In the event of violations, the Ksa has vowed to take immediate enforcement action, as well as warning of sanctions in the event of an illegal offer.
"The image of the gambling sector and individual gambling companies is not very good," Jansen continued.
"The bombardment of advertising after the opening of the legal market did not help. I hope that lesson has been learned. The aim of legalising online games of chance was to create a safe environment for people who want to participate in games of chance online.
"Some form of advertising is necessary to draw attention to the legal offer. But gambling companies need to realise that another tidal wave of advertising is counter productive."
Adding: "I just hope that the underlying message has got through to the gambling providers. That is: there is a limit to what society accepts. This was clearly exceeded by the sector after the opening of the legal online gambling market.
"The industry as a whole and individual gambling companies individually have not excelled in displaying well-considered behaviour.
"Earning money quickly and gaining additional market share should not be considered more important than carefully and jointly building a sector where consumers can enjoy recreational and controlled participation in games of chance in a safe environment. On the contrary!
"There is an old Dutch saying that applies here: better to turn halfway than to be completely astray.
"A new tidal wave of advertising would mean an extra blow to the image of the sector and perhaps the prelude to even more far-reaching regulation of what is allowed in the field of advertising. I'd say don't let it get to that point."