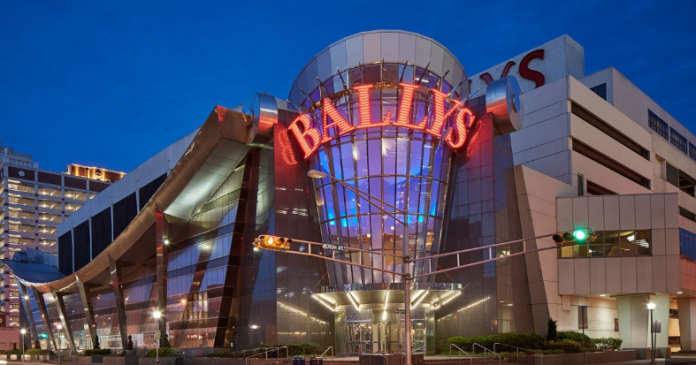 Bally's is to commence an in-house evaluation of loss making North American interactive businesses as the operator looks to hone in on "faster paths to profitability".
This refocussed effort was disclosed during a third quarter performance update that saw revenue and AEBITDA increases be reported alongside a slight rise in net income.
The former of these financial reporting segments saw the enlarged group report a 83.7 per cent increase year-on-year to $578.24m (2021: $314.77m), which comes against a tough macroeconomic environment and foreign exchange headwinds.
Significant rises were also documented across the division's of gaming, hotel, food and beverage and retail, entertainment and other to $465.73m (2021: $227.59m), $45.67m (2021: $32.9m), $31.72m (2021: $29.5m) and $35.11m (2021: $22.75m), respectively.
A 93.6 per cent AEBITDA uptick saw this close Q3 at $150.96m (2021: $77.97m), with net loss improving from $14.74m one year earlier to $600,000. This latter segment saw drawbacks encountered in North America interactive and 'other', which includes interest and certain unallocated corporate operating expenses.
In the fourth quarter of 2021, Bally's realigned its reportable operating segments to Casinos and Resorts, North America Interactive and International Interactive, with revenue through Q3 coming in at $328.54m, $22.13m and $227.57m.
For the year to date, revenue surged 116.7 per cent to $1.67bn (2021: $774.77m), net income closed up 42.52 per cent to $61.98m (2021: $43.49m), and adjusted EBITDA finished at $402.67m, rising 87.98 per cent from $402.69m.
Lee Fenton, Chief Executive Officer of Bally's, explained: "In the third quarter, casinos and resorts benefited significantly from the first full quarter of integration of our regional casino properties.
"We also welcomed Tropicana Las Vegas into the mix and will continue driving our omni-channel portfolio in the US international Interactive returned to growth in the UK, with record margins across the platform, offset by foreign exchange headwinds, while North America interactive experienced continued growth with New Jersey igaming and the launch of our new combined app housing both sports and igaming in Ontario.
"We are evaluating our money losing businesses in North America Interactive and refocusing efforts where we have faster paths to profitability."
Furthermore, Bally's has also issued an update to its financial expectations through the current year, after revenue and adjusted EBITDA were reduced following Q2 from prior figures expressed earlier in the year.
The company has updated guidance for the year ending December 31, 2022, with revenue and AEBITDA of approximately $2.25bn and $540m expected, down from the $2.4bn-$2.5bn and $560m-$580m expressed earlier in the year.
This, said Bally's reflects nine months of results, including significant strength in Casinos & Resorts, offset by adverse foreign exchange movements and incremental expenses for state-by-state launch costs in North America interactive.