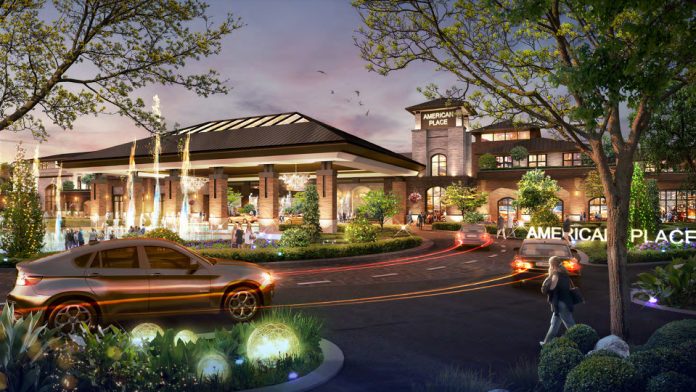 Ongoing developments have once again formed the focal point of a Full House Resorts' quarterly performance review, with constructions in Illinois and Colorado expected to hit key milestones in the coming months.
"We continue to make progress on our two new casinos, with the first of them on the verge of opening," noted Daniel Lee, group President and CEO, with the anticipated investment in the pair expected to remain within budgets.
As previously suggested, in the Prairie State Full House is poised to open The Temporary, a precursor to the larger $400m American Place that is slated to debut in three years.
The stand-in property, which is expected to cost in the neighbourhood of $100m, is to become accessible to customers in the next three months, with a precise date still uncertain, with preparation for installation of slot machines currently ongoing.
"We expect to have our entire slot floor installed and ready for testing before the end of November," Lee noted
"The testing of the slot machines, surveillance systems and other technology is a complicated process. Imagine connecting 1,000 slot machines, from several different manufacturers, through many miles of low-voltage wiring to central servers — and ensuring that every machine operates flawlessly. This process usually takes several weeks and is the principal uncertainty in our opening date."
Elsewhere, Cripple Creek, Colorado's Chamonix project is progressing "at a meaningful pace" following a "topping off milestone" in September, with an anticipated opening of mid-2023 still stipulated by the casino and entertainment operator.
"When complete, Chamonix will be one of the larger casino hotels in Colorado and the largest and most luxurious casino hotel in Cripple Creek, which is the primary casino destination for the Colorado Springs market," Lee continued.
Lewis Fanger, the Company's Chief Financial Officer, added: "Our anticipated investments in both of these growth projects remain within budgets.
"Importantly in these difficult capital markets, we remain confident that our cash balances, cash flows from operations, and credit line availability will be sufficient to complete both The Temporary and Chamonix."
This came as Full House reported a 12.28 per cent revenue drop through the third quarter to $47.2m (2021: $41.4m), driven by decreases across most key geographical segments.
Mississippi, Indiana, Colorado and contracted sports wagering all saw revenue decline to $19.98m (2021: $21.53m), $9.63m (2021: $12.58m), $4.38m (2021: $6.34m) and $1m (2021: $1.64m), respectively. Nevada bucked the trend courtesy of a 22.54 per cent uptick to $6.29m (2021: $5.13m).
Net loss for the quarter, which is said to have included $2.4m of pre-opening and development costs, grew to $3.6m. In the prior-year period, net income was $4.6m, including $335,000 of pre-opening and development costs
Furthermore, adjusted EBITDA also suffered through the third quarter after slipping 42.64 per cent from the past year's $13.6m to $7.8m during 2022.
The company noted: "The change reflects timing differences for Rising Star's $2.1m sale of 'free play' (which occurred in the third quarter of the prior year, but in the second quarter of 2022); the wide distribution of government stimulus checks in the prior year; construction disruptions at Bronco Billy's; the launch of competing online sports wagering in Louisiana; and increases in certain expenses, notably for property insurance and food costs."