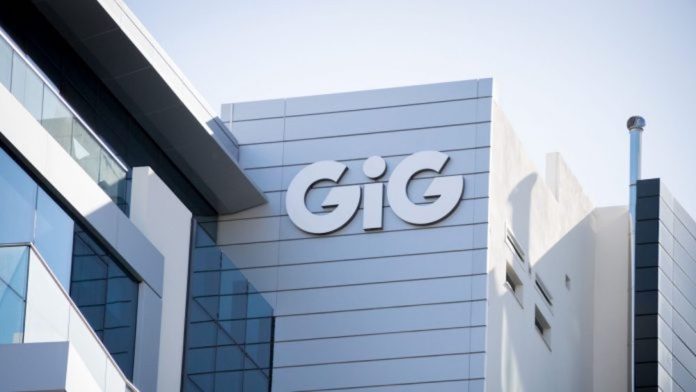 Richard Brown, CEO of Gaming Innovation Group, has vowed to keep "building on from where we stand today" after Q3 witnessed "several areas of the business achieve new monthly records".
Revenue through the three month period increased 35 per cent year-on-year to a record €22.9m (2021: €16.9m), which it is hoped will set "a good pace for the coming quarters".
Gross profit through the second quarter increased 26.27 per cent €25.97m (2021: €20.56m), with adjusted EBITDA up 47 per cent to €8.5m (2021: €5.8m) and profit for the period reaching €579,000 from a loss of €27,000 one year earlier.
Elsewhere, marketing expenses tracked a 73 per cent uptick through the quarter to €4.6m (2021: €2.7m), driven by GiG Media scaling up marketing across both publishing and paid. 
GiG also elaborated on a "meaningful step forward" regarding Sportnco's post acquisition plans, with the technical integration of the sportsbook product finalised and attention turning "to the next phases of the integration".
"We delivered strong financial performance in the third quarter, and importantly we achieved some key milestones as we saw our media business continue to rapidly expand and scale its player intake," said Brown.
On a division basis, GiG's online casino and sports betting affiliate arm saw revenue increase 35 per cent to €15.1m (2021: €11.2m) to bring up a seventh successive quarter of growth.
Both paid and publishing recorded 77 per cent and 20 per cent increased, respectively, which it was said came against the backdrop of a quarter that it is "normally being affected by weaker seasonality".
"We are never satisfied and we still have so much to go out and achieve"
Adjusted EBITDA increased 32 per cent to €6.8m (2021: €5.1m), with a margin drop to 45 per cent (2021: 46 per cent) affected by increased men's football World Cup marketing spend.
Marketing expenses increased 69 per cent to €4.6m (2021: €2.7m), with first time depositors closing Q3 at 86,500 (2021: 46,700), up 85 per cent.
Furthermore, the platform and sportsbook section recorded a revenue increase of 36 per cent to €7.8m (2021: €5.7m), despite the first part of the third quarter being affected by general COVID relief as well as weaker seasonality due to holidays in many markets.
Adjusted EBITDA ended at €1.7m (2021: €600,000), with a margin of 22 per cent (2021: 10.9 per cent).
Furthermore, GiG has also noted that a costs reduction strategy is "progressing according to plan," with annual savings of approximately €1.5m being felt from the discontinuation of the group's sportsbook.
The anticipated annualised savings will be in the region of €8m when completed, which is expected to be realised by the end of the year and into 2023.
"Despite another set of record results for GiG, we have a continued emphasis on improvement as an operating principle," continued Brown "We always focus on what we can do better, and how to deliver better to staff, clients and shareholders.
"Continued focus and drive towards our targets of sustainable growth and increasing profitability are central themes as we develop our plans for the years ahead.
"We are never satisfied and we still have so much to go out and achieve. Given the business' strong position within diverse and high value areas of the B2B supply chain in the igaming and sports betting industry we enter the tail end of the year and into 2023 with real excitement, building on from where we stand today."