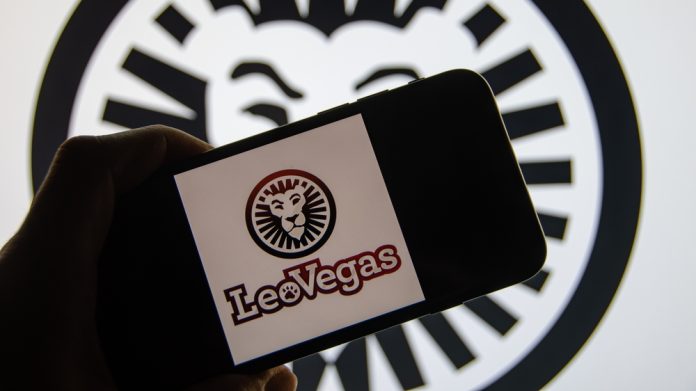 LeoVegas has maintained that the group adheres to "high standards for ourselves when it comes to regulatory compliance" after three individuals were arrested for insider trading, according to Swedish daily Aftonbladet.
This comes after an investigation into potential insider trading got underway in June, when LeoVegas confirmed that it was "fully assisting" authorities after it was contacted by the Swedish Economic Crime Authority. 
However, with the impending takeover by MGM Resorts said to be in its final stages, it has been reported that a manager and two associates have been arrested having been suspected of accumulating stock in the build-up to the transaction.
According to Aftonbladet, Swedish District Attorney Pontus Hamilton estimates the senior manager, the only one of the three with a direct connection to the company, made millions by acquiring shares in his employer, which reportedly soared in value by up to 40 per cent.
"The case is basically about a person at the company having information that is not public and that affects the price when it is made public," he said.
"Then you can take the opportunity to take some positions before the publication and then there are other people who have traded in this share."
The accused has denied all wrong-doing, according to Aftonbladet, with it added that he hopes all misunderstandings will be resolved during court proceedings.
His co-defendants also deny any criminal activity connected to the takeover and the trading of its shares on the Stockholm exchange.
LeoVegas has acknowledged awareness of the investigation, but stressed that the individual under suspicion is not a member of its board or senior management.
Meanwhile, the District Attorney also remarked the authorities "have no suspicions against anyone else at the company", and that prosecutors will "see where it leads" with regards to the investigation.
"It has come to our attention that an employee of the company has been served with suspicion of insider trading," a statement from Daniel Valiollahi, LeoVegas' Director of Communications and Public Affairs, read. 
"It is about an employee and not a person on the board or management team. As a company, we set high standards for ourselves when it comes to regulatory compliance, and since June we have cooperated with the authorities in their investigation."
On August 31, 2022, MGM elaborated on a "major milestone" after revealing that it controlled 93,447,289 shares, or 95.69 per cent, of LeoVegas after an offer of SEK 61 (£4.92) was accepted by shareholders to gain an approximate 64.56 per cent holding.
This saw the US casino and entertainment group move closer to finalising its $604m takeover of the LeoVegas, after making its first move in May, whose shares were delisted from Nasdaq Stockholm from September 22, 2022.
In September, Gustaf Hagman, CEO and Co-Founder of LeoVegas, William Hornbuckle, CEO and President of MGM Resorts, and Gary Fritz were elected to a new three person board of directors. It was also confirmed that the latter would serve as Chair.
Earlier this month, LeoVegas witnessed a series of struggles through the year's third quarter, with revenue, profit and earnings all taking a hit.
The former of these reporting segments witnessed a slight one per cent decline to €98.7m (2021: €99.4m), as net profit of €4.12m one year earlier swung to a loss of $10.65m and adjusted EBITDA dropped 62.13 per cent to €7m (2021: €11.51m).