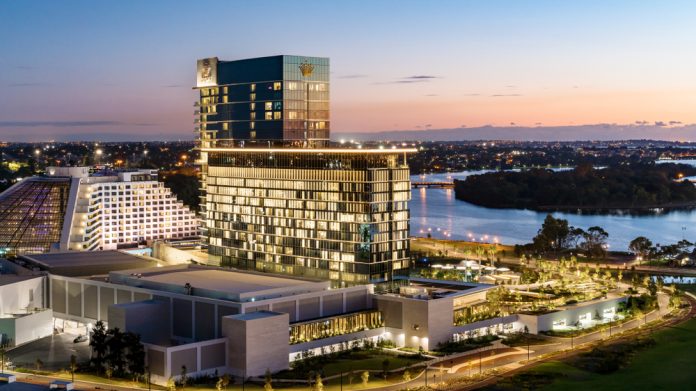 The Western Australian government is set to introduce a A$10 betting limit on electronic gaming machines on the main floor of Crown casino from July 1, 2023.
In a move endorsed by Tony Buti, Racing and Gaming Minister, this is one step in the ongoing work to implement a series of recommendations stemming from the state's royal commission into the group.
In March, it was found that Crown was unsuitable to continue holding a gaming licence in Western Australia, but the group was afforded a two year remediation plan, to be overseen by an independent monitor, to clean up its act.
Echoing previous outcomes in New South Wales and Victoria, a series of findings outlined following the inquiry found that the group failed to minimise gambling related harm; permitted junkets with criminal links to operate at the casino; and was not open, accountable, or competent in communications with the state regulator.
The appointment of an independent monitor was one of 59 recommendations by the royal commission to approve, monitor and report on the remediation plan of the casino operator.
"We are pleased to advise that significant work is already underway to implement a number of the royal commission's recommendations, with much to be achieved in the next 12 to 18 months," stated Lanie Choping, Gaming and Wagering Commission Chair.
"The Gaming and Wagering Commission is considering all policy aspects and recommendations related to EGMs – including the impact of any required technology updates – in order to fast-track these reforms.
"The Commission understands the importance of its role as an independent regulator and is committed to fully exploring these matters so that sound and appropriately informed public policy positions can be developed."
In addition to the above, the regional government is also said to be progressing a range of further harm minimisation measures, which include pre-set weekly loss limits and cashless EGMs/mandating carded play to monitor player gambling.
These reforms are "likely to be implemented" by December 1, 2025, to allow for any additional technology or policies that may need to be put in place.
"The leading recommendation made by the royal commission to address the risk of gambling-related harm for casino patrons is for a comprehensive scheme that will empower them to set their own spend and time limits for EGM use," added Buti.
"Enacting the $10 limit is the first step as we continue to work towards minimising gambling harm, especially for casino patrons using EGMs.
"The WA Government remains committed to working with the Gaming and Wagering Commission to deliver successful outcomes on the royal commission's final report recommendations."