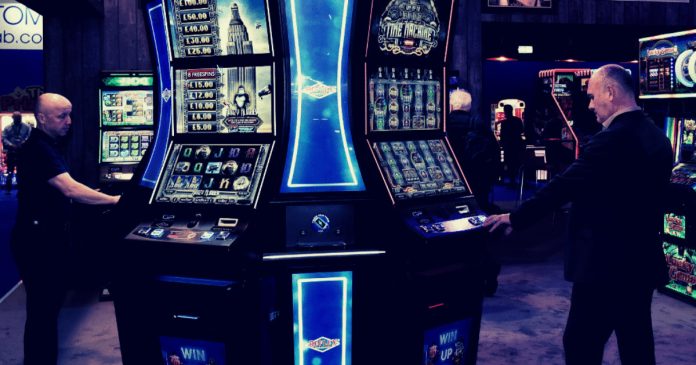 Online gambling slots developer Yggdrasil is to hit the retail scene for the first time after signing an agreement with Reflex Gaming, an omni-channel supplier of games and machines, to introduce its Game Engagement Mechanics to the UK land-based industry.
The deal will see Reflex Gaming incorporate Yggdrasil's GEMs to its retail games offering in the UK, available on terminals in betting shops, arcades, pubs and other recreational venues.
Reflex Gaming has been a YG Masters partner since 2020 and has released 11 online titles through the program, with a number of them featuring Yggdrasil's proprietary GEMs, including the popular Dublin Up DoubleMax and Desperate Dawgs 2 Gigablox.
Stuart McCarthy, Head of Product & Programs at Yggdrasil, said: "Strengthening our partnership with Reflex Gaming to bring our GEMs to the land-based space is a great milestone for us.
"We have already had great success together, releasing a number of high-performing online titles to players and we are thrilled to now take this to the retail sector. This deal is testament to the strength of our GEMs and the potential it has to take the player experience to a new level."
Mat Ingram, CPO at Reflex Gaming, added: "We are extremely pleased with what we have achieved as a YG Masters partner in the last few years, and we have been very impressed with how the GEMs have performed on our online titles.
"Bringing the mechanics to UK players through our retail content is extremely exciting for us and we believe they offer great potential also in this space and look forward to further expanding our successful collaboration."
The partnership extension will see the two companies enhance capabilities as Yggdrasil's GEMs make their land-based debut and Reflex Gaming can offer its retail customers engaging and proven mechanics from the online channel.
Yggdrasil's successful GEMs portfolio now consists of Gigablox, MultiMax, GigaRise, Splitz, FastPot5 and DoubleMax, as well as recently introduced WildFight and DuoMax.