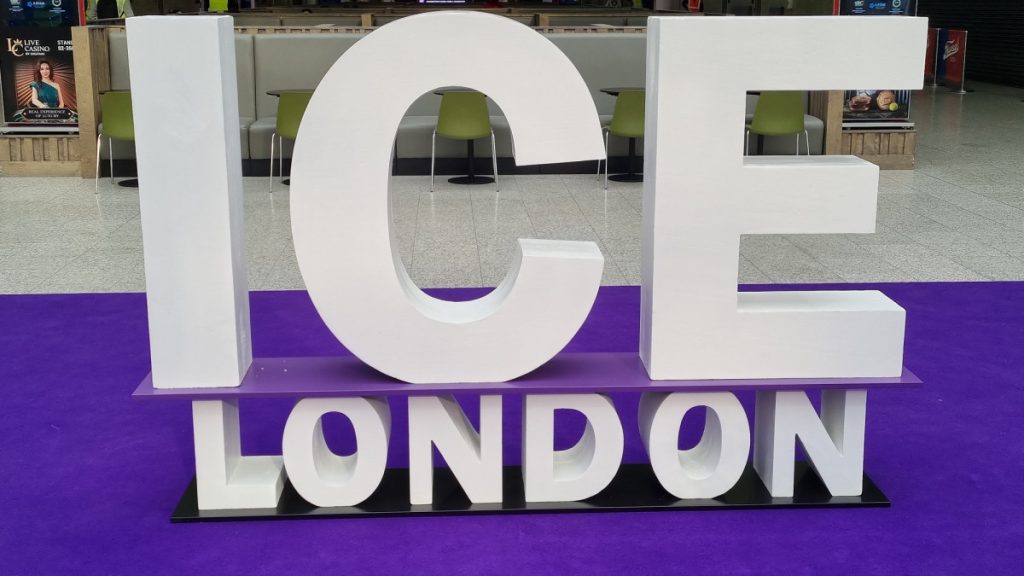 As the page turned on another year and a return to the workplace after a Christmas and new year break ensued, industry attention quickly focused on London's ExCeL and a return to the traditional early February slot for ICE.
With industry interest in the event plentiful across the land-based and online gaming ecosystems, as well as further afield, CasinoBeats is going to delve into experiences of a select few before the annual descent on England's capital city ensues.
Ana D'Arrigo, Head of Marketing at AvatarUX, is one such individual attending this year's conference, and during a pre-event discussion elaborated on sky high expectations for the 2023 edition, getting a better understanding of current trends and what operators and players are currently looking and the necessity for rest at the culmination of what will undoubtedly be a hectic week.
CasinoBeats: How do you prepare for an event as important as ICE?
Ana D'Arrigo: ICE is an event that requires thorough organisation as it is frequented by everyone in the industry. At AvatarUX, we rely on strong and timely planning in order to make sure that we present our superior products and services in the best possible way to both new and existing clients.
We also make sure that our team of professionals is present at the event to answer any question about who we are and what we do. ICE is definitely one of the main trade shows in the calendar for us and we are excited to be back at the ExCEL in 2023.
CB: What will be your main duties and priorities at ICE?
ADA: Meeting existing and potential partners to discuss our exciting products and future plans. AvatarUX has come a long way since we started, and our portfolio now boasts 18 high-performing titles. We have evolved our PopWins mechanic over the last 12 months and introduced a number of new features to further elevate our offering.
Our roadmap for 2023 is looking strong and we are excited to share this with the industry. Another important aspect is for us to get a better understanding of current trends and what operators and players are currently looking for and ICE is a fantastic place for this as it's a melting pot for the sector.
CB: What are you looking forward to most at this year's event?
ADA: I have really high expectations for this year's show as it will be the first one back in full force after the pandemic. I am looking forward to a great event and meeting many of the industry professionals that are attending.
It is truly a global affair so we will be able to catch-up with delegates from around the world and discuss recent developments and local market conditions that will be super useful for us as we make plans for our future.
CB: What can attendees expect in terms of any product showcases from yourselves during ICE?
ADA: At AvatarUX, we live by innovation, so attendees can expect to see new thrilling mechanics and features. We are very pleased with how our games are currently performing and the success of the PopWins mechanic but we are also conscious that we need to continue to push ourselves so we will not be resting on our laurels.
Our next game release is LooneyPop, a title that comes with a brand new mechanic – ZapReel. This offers an active horizontal rewards reels that applies extra bonuses such as additional multiplier, expanding win, synced reels or brand-new split symbols. Every spin grants a fresh set of possible rewards to create endless win opportunities and we look forward to showcasing this to the industry.
CB: What do you believe those in attendance should be looking out for at the event from an igaming perspective?
ADA: New trends, new product launches and innovative concepts. Everyone brings their 'A game' to ICE and with the event taking place in February, it sets the agenda for the rest of the year. With a good mix of land-based and online exhibitors, there is plenty of inspiration to gather over the three days and I hope everyone leaves with fresh ideas and new insights.
CB: What's your favourite ICE memory?
ADA: What I like about ICE is the fact that it brings industry professionals from all over the world closer together. I have met numerous people at the show over the years who I have been able to share ideas and knowledge with or that have helped introductions etc.
CB: In terms of typical post-ICE activity, what are you doing right after the exhibition?
ADA: Rest! It is always very much needed after the hectic days at the conference. After that though, we normally gather with the team and discuss feedback and impressions from the event and incorporate any important learnings into our future development and growth plans.