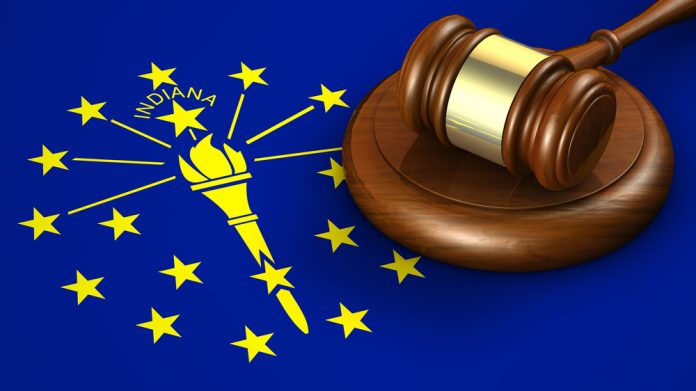 Online casino and ilottery in Indiana have taken one step closer to becoming a reality after Representative Ethan Manning filed legislation in the Indiana House of Representatives. 
Following weeks of preamble and speculation, the filing of the online legislation – House Bill 1536 – would allow for both online casinos and poker sites as well as regulating online lottery under the Hoosier Lottery.
Under the terms of the bill, groups that are eligible in brick-and-mortar gambling and sports betting throughout the state will also be granted an online casino and poker licence. This licence will come with an upfront fee, said to be $500,000 with a $50,000 annual renewal rate.
In addition to the fee and annual renewal rate, the proposed tax rate for licensees will be 20 per cent.
There is also a section capping the annual amount of promotional credit on interactive gaming at $10m annually.
Moreover, the online lottery portion of the bill would allow for both the online sale of draw game tickets like Mega Millions and Powerball as well as online representations of scratch-off games.
The bill is very similar to the bill put forth by Indiana state Senator Jon Ford last year. Ford intends to remain involved in the effort, but rather than have the bill start in the Senate, it will originate in the House this time around.
Manning's filing will be the third legislation submitted to attempt to activate online casino in Indiana, following the failed attempt last year that witnessed the bill unable to bypass the committee.
However, this process will see Manning be the chair of the relevant committee – the Public Policy Committee. If it succeeds the committee, with a deadline of February 27 set for the House, the bill would then need to pass through the Senate, which is expected to be a much tougher challenge.
Many, including Entain's Martin Lycka, believe Indiana is the state most likely to legalise online casinos this year, along with New York.