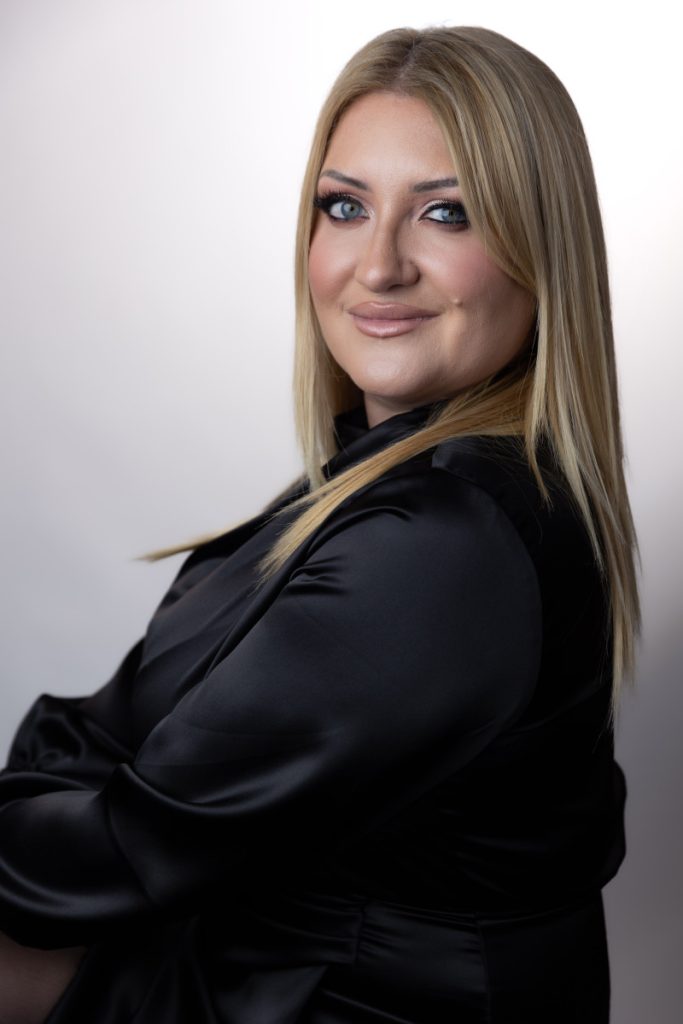 The necessity of building and maintaining a strong network is a familiar construct among numerous industries, and is certainly one that is not lost in the gaming community.
However, among the multitude of strategies and expert tutorials on how best to achieve such a goal, is the question of: how much do you know about your network? With this in mind, CasinoBeats is aiming to take a look under the hood, if you will, and has tasked the 100 Club to help out.
Newly named Gaming Corps Chief Commercial Officer Danielle Calafato is the latest Pathways participant, elaborating on a journey via plastic surgery conferences into igaming, embodying the ethical ideals of South Africa and the negative aspects of an increasing volume of games studios.
CasinoBeats: Could you begin by talking us through any past experiences that have been gained outside of the gambling industry? Could your career have taken any different paths?
Danielle Calafato: One of my earliest roles was as a brand manager in my mother's company; she is a distributor of a skincare product range. It was an incredible experience, filled with exciting opportunities, such as attending a plastic surgery conference in Greece, even though I cringe even thinking of blood! I also received training in South Africa.
While I enjoyed working with my family, I always knew I wanted to pursue my own ambitions. That's when I decided to start studying ACCA, which opened doors to a lot of possibilities. I am grateful that I took that chance, as it eventually led me to the igaming industry.
CB: What was it that eventually led you into this industry?
DC: I began my career as a finance executive in the corporate world. While in that role, I learned of an exciting finance executive position at an affiliate company and was fortunate enough to secure the job. My manager was an incredible mentor, and I was eager to learn everything I could from him. Despite long hours and challenging goals, our team accomplished great things.
In that role, I had the opportunity to interact with over 150 operators and be the point of contact for a large number of acquisitions. It was then that my interest in sales deepened. When the CCO approached me with an offer to change careers and move into sales, I jumped at the chance.
It turned out to be the best decision I ever made. From there, I worked for some of the biggest game providers in the industry and I have never looked back since.
CB: How would you assess your progress through the industry to date? Are there any interesting anecdotes that would interest our readers, or any stand out experiences that may not have been possible without the current, or a past, role?
DC: One of the most challenging yet rewarding accomplishments of my career was during my time at Catena Media. We worked tirelessly, including long days, weekends, and even holidays, to achieve the goal of listing the company on Nasdaq. While it was tough, the experience taught me that with dedication and teamwork, anything is possible, even when faced with tight deadlines.
The values I learned during that time have stayed with me, and I strive to apply them in my daily work, particularly when collaborating with others. It's amazing what we can achieve when we work together. In South Africa, the word 'ubuntu' is widely recognised. It embodies the nation's ethical ideals, spirit of togetherness, and our ability to work in unison. Essentially, 'ubuntu' translates to 'I am because we are.
My time at Gaming Corps brings back memories of those days. The company shares the same hunger and drive. We have already achieved significant milestones and I am honoured to continue being part of the company and contribute to taking it to new heights.
CB: What would you say have been the major changes during your time working in the industry? Both for the better and worse.
DC: One of the most significant changes in the online casino industry has been the increased focus on compliance and regulation. With the growth of the industry, there has been a greater need for stricter measures to ensure that operators are operating within the law and protecting the interests of players.
This has led to the emergence of various regulatory bodies and initiatives, which have helped to create a safer and more responsible gambling environment for players.
Another significant change has been the number of game suppliers popping up everywhere, which has led to increased competition and a greater need for differentiation.
With so many games being released every month, it can be difficult for suppliers to stand out and capture the attention of players. This has led to an increased focus on innovation and unique game features, with suppliers looking to offer new and exciting experiences to their customers.
However, there have also been some negative changes, particularly with regards to the increasing number of games. As more and more suppliers enter the market, it can be difficult for game providers to differentiate their offerings from those of their competitors. This has led to an increasing focus on price as a competitive factor, which can make it challenging for smaller suppliers to compete with larger, more established players.
CB: If you could ask the 100 Club any questions, or task them with tackling any issue, what would that be?
DC: How do you see artificial intelligence and machine learning transforming the tech industry in the next decade?