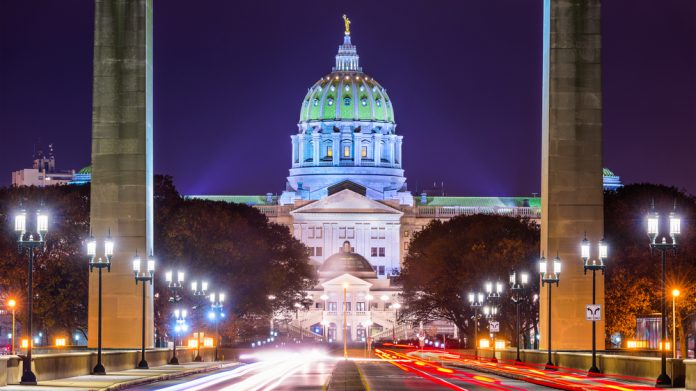 Pennsylvania gaming momentum has been maintained into the second month of the year, with significant online increases helping drive the state forward year-on-year despite a slight drop from January being felt.
The region's Gaming Control Board has disclosed that revenue from slot machines, table games, sports wagering, igaming, video gaming terminals and fantasy contests closed the 28 day period up 21.6 per cent from $373.67m to $456.83m (January: $464.48m).
Total tax revenue generated collectively through all forms of gaming and fantasy contests was $188.97m during the month.
Looking at this overall figure, Hollywood Casino at Penn National continued to lead the way with revenue of $72.56m, which is up 21.94 per cent YoY from the $59.5m disclosed one year earlier.
King of Prussia's Valley Forge Casino Resort maintained its silver placed status courtesy of a 94.57 per cent increase to $61.35m (2021: $31.21m). This percentage was only topped by the 124.13 per cent rise felt by Hollywood Casino at the Meadows, which closed with revenue of $26.53m (2021: $11.83m).
Elsewhere, to mirror the placings of one month earlier, Parx Casino rounded off the top three after revenue nudged ahead 1.72 per cent to $54.5m (2021: $53.58m).
Of the aforementioned headline figure, igaming contributed $131.62m, an increase of 28.52 per cent YoY from $102.41m.
Unsurprisingly, online slots lead the way with revenue of $92.83m, up 36.27 per cent from $68.12m, with igaming table games up 15.03 per cent YoY to $36.13m (2021: $31.41m). Online poker fell 7.82 per cent to $2.65m (2021: $2.88m).
Hollywood Casino at Penn National continues to be head and shoulders above the rest in the digital domain with revenue of $56.49m through the month, ahead of Valley Forge's $27.46m and Rivers Casino Philadelphia's $26.28m.
Looking at specific game types across the year, retail slots remain the dominant force with revenue of $202.82m, which represents a 4.18 per cent increase when compared to the $194.69m generated in one year earlier. Retail table games remained consistent at $74.5m.
Total sports betting handle through the month was $599.52m, which represents a rise of less than one percentage point YoY from $597m. Revenue reached $43.23m, which represents a significant swing from a loss of $442,847 recorded during February 2022.
Revenue for video gaming terminals was $3.31m, an increase of 9.28 per cent YoY from $3m, with fantasy contests down 16.34 per cent to $1.34m (2021: $1.6m).