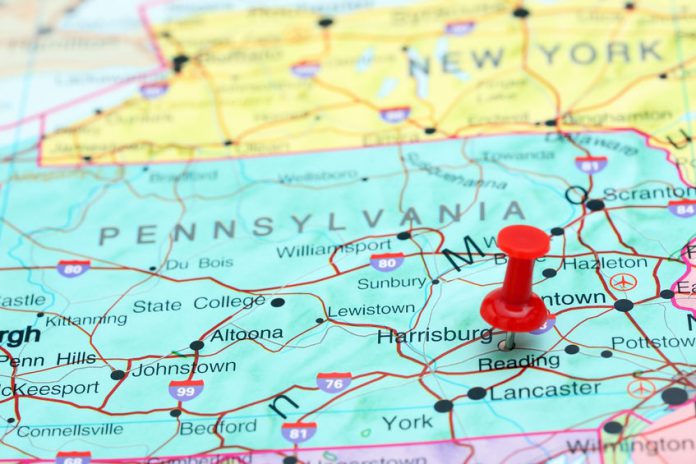 The expansion of the land-based casino industry in the US state of Pennsylvania, signed into law by governor Tom Wolf in October, began in earnest today, January 10, with the launch of the auction process for new licences.
There will be three potential rounds of auctions, run by the Pennsylvania Gaming Control Board. The initial round, which began on January 10, could include up to 10 separate auctions.
A subsequent round and then a final set of "additional auctions" are likely to follow. The initial auction invites existing Category 1 or 2 slot machine licensees in the state to participate to bid for a Category 4 location and, subsequently, the right to apply for a licence at that location.
If 10 locations are not awarded in the initial round, the Gaming Control Board will proceed to the subsequent round in which Category 3 licensees can apply.
The minimum bid price in each auction is $7.5m, with the highest qualifying bidders earning the right to submit an application for a licence for a Category 4 slot machine facility within the area of that Category 4 location, as defined by fixed coordinates and a 15-mile radius
Category 4 locations may each operate 300 to 750 slot machines and up to 40 table games.
The Gaming Control Board has confirmed that more than 1,000 municipalities state-wide have opted out of the process (view map here), with a 25-mile radius exclusion zone around existing casinos also in effect.
The initial auction process alone is expected to run until July so do not expect to see any boots on the ground at the new sites until 2019 at the earliest.