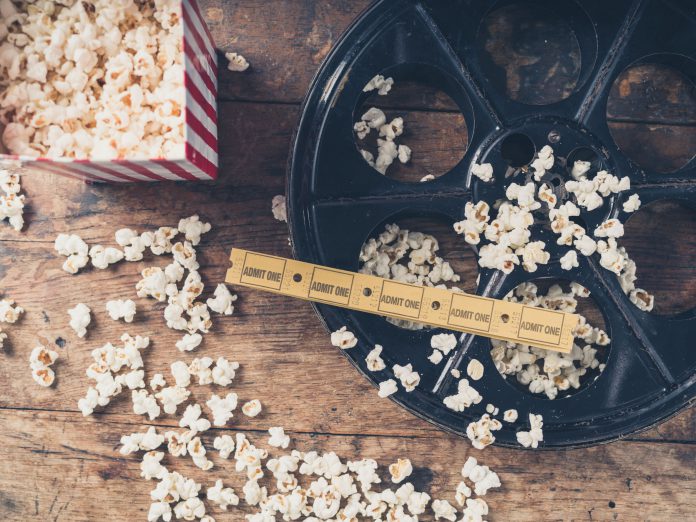 WHETHER it be the whirr of a spinning roulette wheel, the blackjack table or a all-or-nothing poker hand, there's something about the casino floor that brings out the best in some of the most famous and popular characters to ever grace the big screen. 
CasinoBeats is here to run down some of more memorable casino moments from the cinema, featuring films from the likes of Martin Scorsese, Ryan Coogler and Martin Campbell.
Casino (1995) 
When it comes to casino films, there are few more iconic then Martin Scorsese's 1996 blockbuster, Casino. Yet it remains as one of the most underrated and overlooked flicks of Scorsese's glittering portfolio.
Featuring an all-star cast including, Robert De Niro, Joe Pesci, James Woods and Frank Vincent, this truly epic depiction of Vegas in the 70s is as good as it gets when comes to casino portrayals in the films.
For many film buffs, it remains one of the Academy's greatest injustices that Casino's sole representation at the Academy Awards came in the form of a nomination in the best actress category for Sharon Stone, who superbly played Las Vegas showgirl Ginger McKenna.
Like many Scorsese blockbusters, the viewing experience of Casino is very much enriched by the perfectly timed and toned voice-overs that accompany the enticing action sequences. The high quality of the voice-overs in the film is really epitomised when Ace Rothstein is introducing his childhood friend and fellow mobster, Nicky Santorini.
"No matter how big a guy might be, Nicky would take him on. You beat Nicky with fists, he comes back with a bat. You beat him with a knife, he comes back with a gun. And if you beat him with a gun, you better kill him, because he'll keep comin' back and back until one of you is dead."
Goodfellas (1990)
Much of the reason Casino was so overlooked was because it was released just five years after what many describe as the greatest gangster film of all time, Scorcese's magnum opus, Goodfellas.
The Oscar-winning classic retells the story of former mobster, Henry Hill, who famously betrayed his partners in order to escape prison and, as he notoriously stated, "live the rest of my life like a schnook".
Joe Pesci plays the role of Tommy Devito, who in spite of not making to the end of the film still grew to be one of the most adored characters from the Scorsese flick. Unsurprisingly, the furious, fast-talking character that was Tommy Devito was at his enigmatic best in the casino, when falling deeper and deeper behind while playing blackjack.
https://www.youtube.com/watch?v=-3f_GvkMBqk
Dog Eat Dog (2016)
Considering this gritty tale came from Paul Schrader, the man who constructed iconic lines for Robert De Niro in Raging Bull and Taxi Driver, you could be forgiven for wanting more from the gangster flick. However, while it isn't groundbreaking, it's certainly incredible fun.
The film's opening scene is symbolic of the gritty, gruesome nature of the whole story, when one of three mobster main characters – appropriately named 'Mad Dog' – brutally murders his overweight wife, before delivering the same fate to his stroppy step-daughter. This scene not only acts as the perfect introduction to the thriller, but it's also the first of many bloody mishaps that the trio of main characters partake in.
The casino plays a backdrop for the three main characters, played by Willem Dafoe, Nicolas Cage and Christopher Matthew Cook, as the crew of degenerates look to cash in on their new-found money, aiming to achieve success with some of the ladies of Las Vegas.
Run Lola Run (1998)
What German thriller Run Lola Run lacks in notability, it more than makes up for in sheer storytelling.
On a quest to scoop up to 100,000 Deutschmarks it almost felt inevitable that fate would send Lola (Franka Potente) to the casino, however what followed was simply baffling.
Having placed a big bet on the roulette wheel landing on number 20, unable to stay calm during the nerve-wracking spin, which would eventually fall in her favour, Lola proceeded to scream at the top of her voice, much to the visible discomfort of every other casino player. 
Casino Royale (2006)
The 2006 remake of the 1967 Bond classic provided fans of the British spy series with two-and-a-half hours of James Bond at his finest.
The first Bond starring current headliner Daniel Craig, Casino Royale is set at the beginning of Bond's career and begins with Britain's most famous spy partaking in an assignment where he is tasked with winning an agonisingly high-stakes poker game, in order to orchestrate the financial downfall of a terrorist financier.
Does he win? C'mon, this is James Bond…
Black Panther (2018)
Another hero, however this time of a completely different nature. Marvel's much anticipated Black Panther hit the cinemas to enormous fanfare, and justifiably so, as the king of Wakanda was everything it was billed to be.
Although it's only a brief scene, Okoye, Nakia and T'Challa join forces to create a visually breathtaking, Bond-inspired fight scene in the casino.
Here, director Ryan Coogler offers some insight into the magic of cinema with a look at that very fight scene.
Rain Man (1988)
The blackjack table continues to provide a destination for enthralling movie moments, the unmistakable Dustin Hoffman superbly plays the titular Rain Man, Raymond Babbitt, as he finds a knack for card counting in Vegas.
In an Academy-award winning performance, Ray's alternative mindset leads to him and his delinquent brother (Tom Cruise) enjoying a lucrative run of success on the blackjack table, however it did all go wrong for the pair when Rain Man convincingly advised his brother to heavily back a loser on wheel of fortune.
The Hangover (2009)
You'd be forgiven for thinking The Hangover's version of a blackjack film scene was a parody of a similar sequence from Rain Man, as Alan (Zach Galifianakis) brings his own unique approach to the art of card counting.
Honourable mentions…
Did we miss any? Of course we did – it's just not possible to scoop up every single eye-catching scene from Hollywood's obsession with the casino and the felt of the poker table in particular. Ocean's 11, The Sting and even the recently released Molly's Game, all offer some thrilling gaming-related scenes, and there are many more.
And with a new James Bond film set for release in November, who'd bet against Daniel Craig once again finding himself, at some point, in a casino?