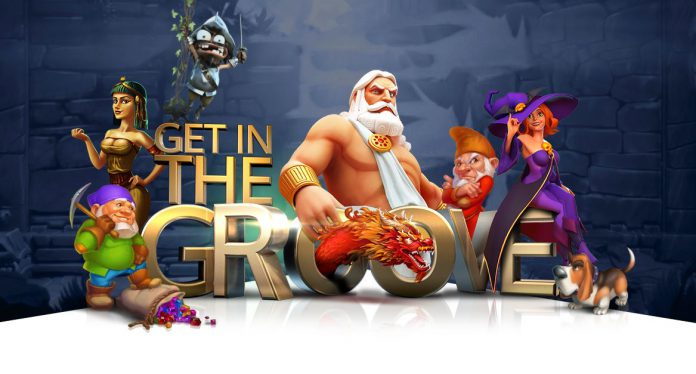 Groove Gaming operations manager, Yahale Meltzer, talks to CasinoBeats about the growing popularity and a prosperous future for online gaming content aggregators
CB: Why are game/content aggregator components becoming so popular for online gambling operators? 
YM: "The aggregator has become more popular because we offer to the operators the possibility to choose the best for their online casinos, creating that necessary diversity of content for their final customers.
"When we talk about wealth of content we are taking the business to another level, we are taking it into stronger clients, those clients that make a successful business. Having said that, is also important to note that the fact the aggregator is delivering a high number of games doesn't mean that every operator will integrate the same content, but will have a better chance of choosing the right games for the right audience.
"Another great feature is the speed of integration and the opportunity to keep the portfolios of the clients growing a lower cost and avoiding different back-ends, bonus systems and wallets."
"An aggregator collects the best of the industry…to give a complete service. that's what Groove Gaming has been doing"
What can an aggregator offer that traditional platforms do not?
"An aggregator collects the best of the industry and put it all together to give a certain complete service. And that's what Groove Gaming has been doing, we have the greatest service game providers of the industry and every day our team works hard to keep making business alliances to provide a complete solution.
"An aggregator gives to its clients and partners a unique win-win solution."
Where do you see a gap in the market for Groove Gaming's aggregator services?
"Many other aggregators in the industry offer different kinds of services but Groove Gaming focuses its effort on providing time and cost savings, and this is due to the highly trained staff that each of our departments has.
"Also, Groove is a family not just a business, where our main mission is to provide a quality service to make every partner and client wins. Last but not least, Groove Gaming has a big and stable B2C offer that gives us the chance to ensure our partners turn a good profit."
How should game aggregators be structured to maintain a strong relationship between multiple stakeholders? 
"As you mention, we are always in the middle of getting or giving a service to a third party, and at the end of the day the best way to do this is when a complete internal plan has been defined according to the needs and requirements of our partners and clients.
"Besides, Groove Gaming has been careful to hire the right staff for each position resulting in an emphasis on committing to the mission, vision and goals of the company in order to succeed in an operational level."
Groove Gaming offers thousands of titles. How do you work with operators to ensure they are selecting and promoting the right titles for their respective audiences?
"As an aggregator our main objective is to have a wide range of options in our games portfolio, but when it comes to the selection of the games the operators are completely in control since they know better their own markets and where exactly they are focusing.
"However, according to the characteristics and features of our game providers and their games we can offer a view in line with the needs of our clients' markets – sometimes what appears to be a boom is not, and something ordinary could be a boom."
Looking to the future, is aggregation the leading trend for all gambling/betting engagements? Can aggregation functions be transferred to further verticals such as betting, bingo and poker?
"Absolutely. There is so much more still to develop in the gaming industry with an aggregation function, this is just the beginning there is much more to come, and we at Groove hope it will in the near future."
"Groove has all the tools to become the market leader… This is our main mission."
Finally, how do you see Groove Gaming services developing in 2018 and beyond?
"Even though Groove Gaming is a young company, its development and market position has been impressive and we are always working on various ways to upgrade our services since we know the gaming market is evolving continually.
"We are working to meet the demands and expectations of the new tools of today – like achievements and rewards – that will help operators retain and convert, while at the same time we look at social gaming and other gaming markets to see what the next thing will be.
"Groove Gaming has all the necessary tools to become the market leader, placing itself at the forefront of the industry and this is our main mission. We work every day with that idea in our heads and we will make it come true in a near future."