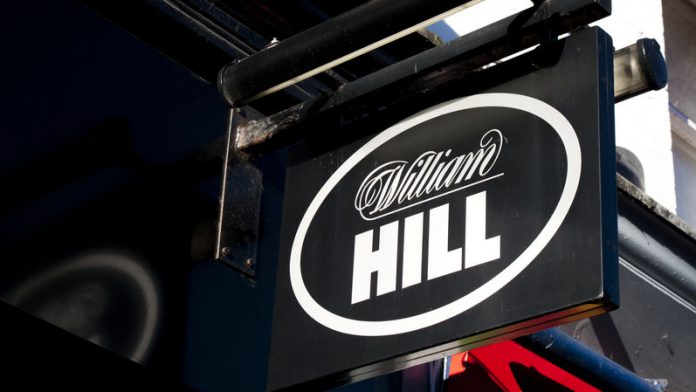 Publishing a trading update for the 17 weeks and 43 weeks to October 23, UK betting and gaming giant William Hill saw modest gains in online while its retail business continued to falter – with "rapid progress in the US" a welcome remedy.
For the year to date, online net revenue was up four per cent year on year, with sports betting up eight per cent and gaming climbing just one per cent.
Retail net revenue fell four percent against the same period, with sportsbook down six per cent and gaming dropping two per cent.
However, William Hill's existing US business continues to perform strongly in Nevada, with net revenue YTD up 36 per cent (local currency).
On top of this, the company said in a statement that, post PASPA, it had seen around $200m wagered in the states – in Delaware, New Jersey, Mississippi and West Virginia – which is "in line with expectations".
US prospects continue to counter the mood in the bookie's home market, with market access secured in 17 states with partnership deals signed with Eldorado Resorts, Golden Entertainment and IGT.
William Hill also reiterated the terms of its proposed £242m acquisition of MRG, which will give its European online gaming business a huge boost should it go through.
The company said that operating profit for the full year is expected to be in the range of £225m to £245m, assuming normalised gross win margins in the remaining period.
Philip Bowcock, CEO, said in the statement: "I'm pleased to report that we've built on our market leading position in Nevada to make rapid progress in other states as they legalise sports betting, and are the only company to be taking sports bets in the first five states to have regulated.
"Our goal is to be in every state. Supported by the extensive experience of our existing US business in Nevada, we're building a network of market access agreements, including our strategic partnership with Eldorado, expanding our relationship with Golden Entertainment and exclusively partnering with IGT for sports lottery opportunities. We've opened 18 new sports books and launched our initial mobile offering in New Jersey."
With reference to the company's ongoing digital overhaul, Bowcock said: "In our existing markets, Online continues to deliver good underlying KPIs. Our greater mass market focus is successfully driving new accounts growth, up 11 per cent YTD. As expected average revenue per user is 19 per cent lower, reflecting the more sustainable customer base we are building, with mass market actives up 28 per cent YTD.
"Adverse regulatory and tax changes will impact online profit growth in 2018 and 2019, including enhanced customer due diligence processes and an increase in Remote Gaming Duty to 21 per cent.
"The gross effect of these is to reduce profit by £20m in 2018 and a further £25m in 2019. The net effect in 2018 is expected to be lower given the offsetting positive impact of online's otherwise strong underlying performance, and from 2020 onwards the online business is expected to return to strong operating profit growth.
"We have recently announced the proposed acquisition of MRG for £242m. Our strategy is to build a digitally led, geographically diverse gambling business, and this acquisition will bring us an enlarged pan-European footprint in faster growing digital markets, an established Malta hub from which to expand online internationally and a team with a proven track record of consistently strong revenue growth," he said.
The CEO also referenced the FOBT stakes reduction that will hit high street bookies hard in the UK "The UK government has stated that the Triennial Review changes will be implemented in October 2019 and we will be ready to meet that deadline, though mitigation benefits are not expected to flow through until 2020," said Bowcock.
"We are continuing to experience a period of significant change for our industry and have already made important changes over the last two years to transform our digital business, broaden the management team and enhance our financial flexibility ahead of key regulatory changes. The proposed acquisition of Mr Green will accelerate the diversification of William Hill into a more digital and international business."