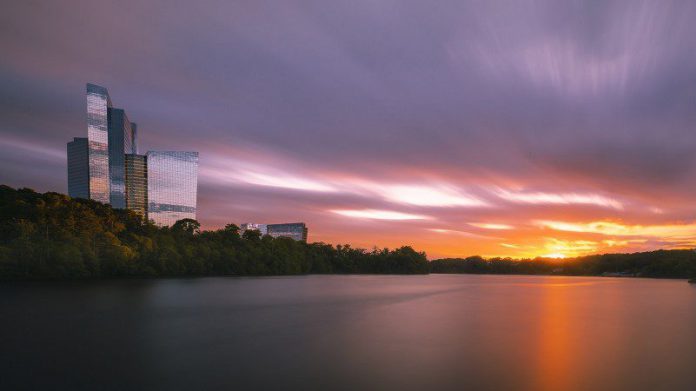 Mohegan Gaming and Entertainment has reported declining financial figures as it discloses it operating results for its first fiscal quarter ended December 31, 2018.
Net revenue fell 3.6 per cent for the period to $319.5m (2017: $331.5m), compromising $252.6m from the flagship Mohegan Sun property, a 3.9 per cent fall from $262.9m, $60.7m from Pennsylvania's Mohegan Sun Pocono, a 6.2 per cent decrease from $64.8 and an increase in management fees from Ilani Casino Resort, driven by continued improvement in performance at the property.
Income from operations decreased 21.1 per cent to $43.4m (2017: $55m), whilst adjusted EBITDA came in at $71.9m, a 5.4 per cent drop from $76m.
Consolidated net revenue declines were driven by slightly lower gaming revenues at Mohegan Sun and Mohegan Sun Pocono, and continued increases in promotional activities in the gaming market of the latter.
This combined with higher slot taxes assessed by the Commonwealth of Pennsylvania and increased healthcare costs, all contributed to the year-over-year decline in adjusted EBITDA.
Mario Kontomerkos, president and chief executive officer of MGE, explained: "While consolidated first quarter revenues and adjusted EBITDA were modestly below prior year results, we remain encouraged, as overall gaming volumes at our flagship property, Mohegan Sun, were better than expected following the first full quarter of increased competition in the northeast gaming market.
"Additionally, non-gaming revenues in Connecticut improved significantly, reflecting the initial implementation phases of our previously disclosed multi-year profit enhancement initiatives.
"Despite the early success of these programs, and the overall out-performance relative to internal and consensus external forecasts, these strategic revenue enhancement and operational cost containment initiatives will continue to ramp up for the foreseeable future.
"In addition, we are also excited to embark on the next phase of our integrated gaming and entertainment strategy, having recently announced a strategic partnership with the Kindred Group, a leading international online gaming and sports wagering operator.
"This agreement will provide Mohegan Sun Pocono with a total sports wagering solution, including technology and brand support for our brick and mortar sportsbook operation, along with a complete online sports waging offering.
"This announcement comes on the heels of our success at Resorts Atlantic City, which hosts the market leading DraftKings sportsbook. These experiences leave us well positioned to react quickly to the prospect for sports wagering legislation in Connecticut as well, to the extent that materialises in this current legislative session."