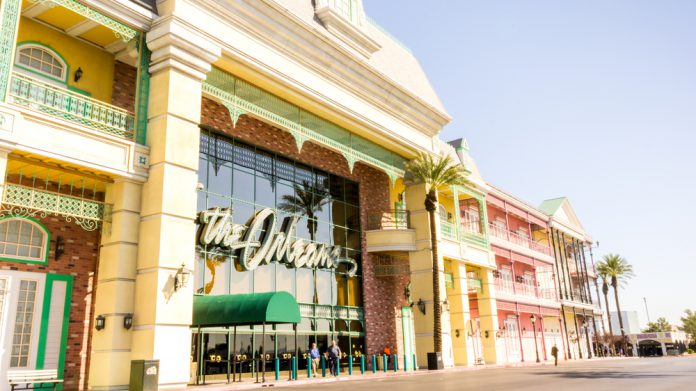 Gaming and hospitality firm Boyd Gaming Corporation has reported significant growth in 2019's second quarter, as the firm endured growth across every segment of its operation.
The firm, which occupies 29 gaming entertainment properties in ten states, saw a 37 per cent revenue increase for the second quarter of the year, reaching $846.1m from $616.7m
Helping nudge its full year performance to date to $1.67bn, a similar percentage rise from $1.22bn, net income came in at $48.4m (2018: $38.9m) and $93.9m (2018: $80.3m) for Q2 and H1 respectively.
Adjusted EBITDA for the period jumped a little over 27 per cent from $163.4m to $208.1m, with its performance during the first half of the year coming in at $407.2m, a 25.7 per cent increase from $323.8m.
Results for the second quarter of 2019 includes $228.5m in revenues and $66.8m in adjusted EBITDAR from Ameristar Kansas City, Ameristar St Charles, Belterra Resort and Belterra Park, acquired on October 15, 2018, Valley Forge Casino Resort, acquired by the company on September 17, 2018 and Lattner Entertainment, acquired on June 1, 2018. 
Keith Smith, president and chief executive officer of Boyd Gaming, commented: "During the second quarter, our company made continued progress executing against our strategic growth initiatives. 
"Despite a few isolated challenges, we delivered revenue, adjusted EBITDAR and operating margin growth in every segment of our business, as our operating teams identified and drove profitable revenue growth and enhanced efficiencies. 
"We achieved strong growth at our newly acquired properties, significantly improving upon their solid standalone performances last year. And through ongoing marketing and operational initiatives, we are successfully growing visitation and expanding our customer base across the country. In all we are pleased with our progress, and remain confident we are well-positioned to capitalise on future growth opportunities."
Breaking down its figures a little further Boyd, which operates 1.77 million square feet of casino space, more than 38,000 gaming machines and 815 table games across the US, saw a fractional revenue increase to $200.9m in its 'Las Vegas locals' segment.
Coming amid challenging year-over-year comparisons and lower hold at The Orleans, the segment achieved continued growth in Adjusted EBITDAR revenues and operating margins, the former of which grew at every major property in the segment during the quarter, excluding The Orleans. 
Downtown Las Vegas reached $64.5m, a 5.3 per cent increase from $61.2m, with 'Midwest and the South' posting $560.7m, a significant 67 per cent rise from $335.6m.