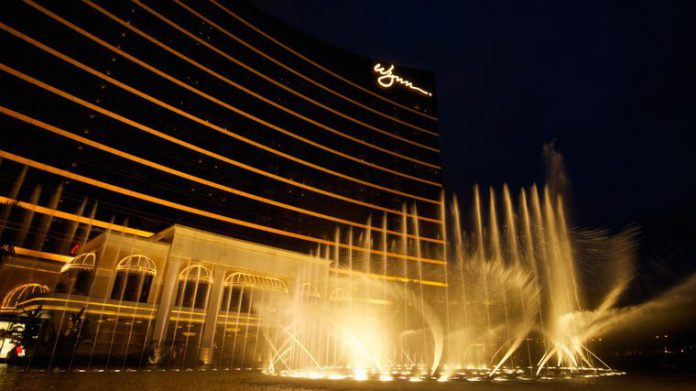 Wynn Resorts has lauded the successful opening of its Encore Boston Harbor entity, as the firm recorded revenue growth at every property in its portfolio during the second quarter of the year.
Operating revenues for the period came in at $1.66bn, a 3.3 per cent jump from $1.61bn, with increases of $8.3m, $3.2m, and $22.6m across the firm's Palace, Macau and Las Vegas operations, respectively.
Profit for the period however fell 39.3 per cent to $94.5m (2019: $155.7m), largely driven by pre-opening expenses at Wynn's newly debuted development.
The integrated resort in Everett, Massachusetts, encapsulating 210,000 square feet of casino space, saw eight days of action during Q2 during which time revenue came in at £18.8m and adjusted EBITDA at $0.1m, with the property to be reported as a separate segment from Q3 onwards.
Wynn also gave an update to ongoing Las Vegas-based upgrades that will see the construction of approximately 430,000 square foot of meeting space at Wynn Las Vegas, as well as a re-configuring of its golf course which closed in 2017's final quarter. 
A total budget is expected to be in the region of $425m with $246.6m in costs incurred thus far; the golf course expected to reopen in this year's fourth quarter and meeting and convention space in the first quarter of 2020.
Matt Maddox, CEO of Wynn Resorts, explained: "We were pleased to deliver year-over-year revenue growth at all of our properties in the second quarter, with particular strength in our core mass business in Macau and REVPAR in Las Vegas. 
"On the development front, we have made meaningful progress designing and planning the Crystal Pavilion in Macau, which we believe will be a 'must-see' tourism destination on Cotai. 
"We also achieved a significant milestone during the quarter with the successful opening of Encore Boston Harbor, the east coast's first premium integrated resort, on June 23. 
"Importantly, the opening of Encore Boston Harbor drives a reduction in our near-term capital expenditures and improvement in our discretionary free cash flow profile. 
"We are also pleased to announce a $1 per share dividend for the quarter, consistent with our strategy of capital return to shareholders. We remain excited about the outlook for the company and we will continue to focus on leveraging our premium-focused business model to drive long-term returns for shareholders."
Revenue was aided by a robust Las Vegas performance which saw a 5.1 per cent increase to $464.1m (2018: $441.6m), pushed along by a 17.7 per cent rise in casino revenue from $101.7m to $119.8m.
At Wynn Palace revenue grew to $628.9m, a 1.3 per cent jump from $320.6m, and casino revenues were slightly boosted to $528.5m, at Wynn Macau revenue fractionally rose as it reached $546.5m, with its casino segment nudged 1.7 per cent from $473.3m to $481.2m.