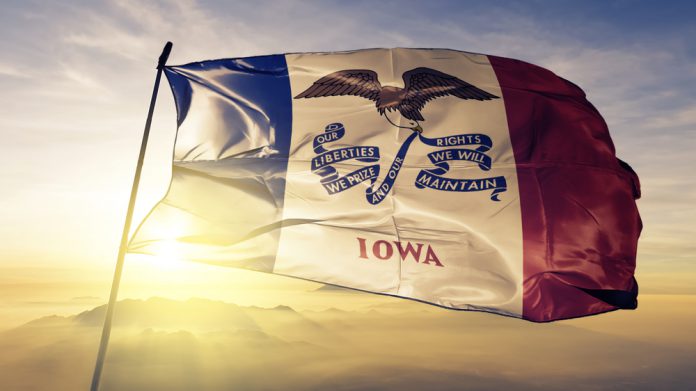 Iowa sportsbooks could be set to generate billions in bets and millions in tax revenue for the state, according to analyst at PlayIA.com, once the fledgling industry in the Hawkeye State hits full maturity.
With a number land-based casino entering sports wagering agreements in recent weeks and months, a plethora of physical and online sportsbooks are to launch today as Iowa becomes the 11th state to actively accept legal sports bets.
"Once the Iowa market reaches maturity, its potential is on par with what Nevada is today," said Dustin Gouker, lead analyst for PlayIA.com. "That means a handle that will exceed $4bn a year, and perhaps approach $5bn. 
"And as we have seen with the success of the early adopters of legal sports betting, such as New Jersey, the state should reap millions in tax revenue."
According to PlayIA.com:
It will take the state five years or more to reach full maturity. But once it does, the state's handle should eclipse $4bn and even approach $5bn, with estimates based in part on the handle that Nevada generates with a population that is similar in size to Iowa.

If it reaches its full potential as a market, operators could generate more than $300m a year in revenue.

With a tax rate of 6.75 per cent, Iowa would generate more than $20m a year in tax revenue if the win reaches $300m a year.
However, the opportunity to generate significant revenue could be muted in the early going, due in large part to a requirement that online bettors sign up in-person at a physical sportsbook until early 2021, which it is believed will initially slow the industry's growth.
In New Jersey, where there is no such requirement, more than 80 per cent of all sports bets are made online, with Gouker adding: "The requirement of in-person sign-ups until early 2021 will mean Iowa will not capture all of the market at the start. But once that requirement sunsets, Iowa sports betting should really take off."