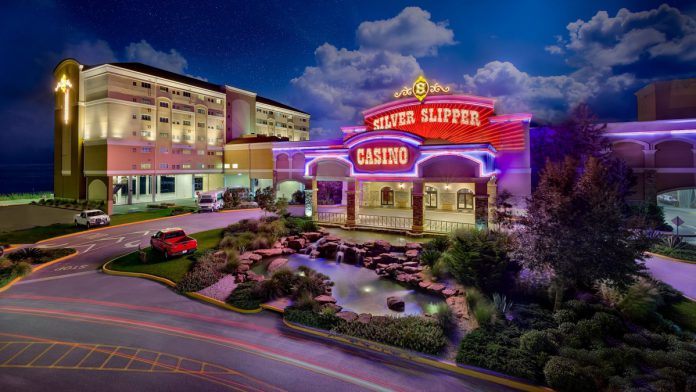 Full House Resorts has lauded the most "important months for the future growth of our company," with a plethora of sports wagering agreements secured as the firm also strives to secure development rights in Waukegan, Indiana.
Executing a number of agreement at its Rising Star Casino Resort, Indiana, and Bronco Billy's Casino and Hotel, Colorado, it comes as the firm saw a Q3 revenue boost of half a percentage point to $44.3m.
Mississippi's Silver Slipper Casino and Hotel secured the lion's share with $18m (2018: $17.8m), ahead of a slight drop at Rising Star to $11.7m (2018: $12.2m) and Bronco Billy's and Northern Nevada Casinos, consisting of Grand Lodge and Stockman's, that secured $8.1m ($7.5m) and $6.3m respectively.
Addressing significant moves made during the quarter Daniel Lee, president and CEO of Full House Resorts, explained: "The past several months were important months for the future growth of our company. Most importantly, we executed six ten-year sports wagering agreements with three different companies, each allowing such companies to conduct mobile and online sports wagering throughout Indiana and Colorado.  
"Additionally, we will have on-site sportsbooks at both Rising Star and Bronco Billy's. Through these agreements, we will share in the revenues of those companies' mobile sports operations in Indiana and Colorado, which include contractual minimums of $7m of guaranteed annual revenue to Full House Resorts.  
"Half of that amount is related to Indiana, where the legislature recently approved sports wagering.  The other half is related to Colorado, subject to Colorado voters ratifying sports wagering in next week's statewide election.  
"If any of our six contracting businesses exceeds its minimum guarantee, we should receive more than $7m per year. The agreements also include a total of $6m of one-time market access fees, with $3m already received by the company and the remaining $3m due upon ratification of sports wagering by Colorado voters.  
"We expect our revenue guarantees for Indiana to begin as soon as our contracted companies begin mobile operations in the state, followed potentially by Colorado in the middle of next year."
This week Full House submitted its American Place proposal to the Illinois Gaming Board outlining its proposed casino development in the city of Waukegan.
Competing against North Point Casino and Rivers Casino to secure construction rights, the proposal includes include a "world-class" casino with a "state-of-the-art" sportsbook, a boutique hotel comprised of twenty villas, each ranging from 1,500 to 2,500 square feet with full butler service, a 1,500-seat live entertainment venue.
At its current properties the firm continues to finalise its plans for the phase two expansion at Bronco Billy's, which is expected to include a new luxury hotel tower, spa, convention and entertainment centre, two new restaurants and a significant upgrade to the gaming area.