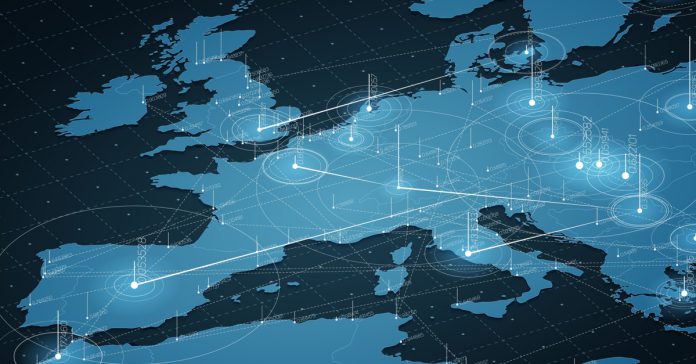 As countries continue to feel the effect of the coronavirus pandemic, strict orders are being imposed by a number of organisations throughout Western Europe.
Following yesterday's announcement of casino closures across Europe and the lockdown of Spain and France, the UK has followed a similar pattern in moving to the next phase of its COVID-19 plan. 
Boris Johnson issued a warning against unnecessary social contact, as well as urging individuals to avoid pubs, restaurants, theatres and other leisure venues.
The Rank Group is the latest gaming industry incumbent to issue updates to investors, stating a slowdown in UK venue trading over the last three weeks.
In a statement on the London Stock Exchange, Rank said: "Following the UK guiding consumers to avoid leisure venues it's modelling shows that the impact of closures would result in monthly net cash costs for the Group of approximately £25m before mitigating actions and around £17m with mitigation."
The company goes on to state that in the current situation and constant uncertainty "the board does not believe it appropriate to provide financial guidance for the current financial year ending June 20 2020. The board will provide an update as and when appropriate."
Rank venues across both Spain and Belgium have been closed, complying with their respective national governments' restrictions on public movement and business services.
With regards to its European units, the company said it will receive "…substantial support from those governments subsiding payroll costs as we temporarily lay off colleagues."
LeoVegas provided an update commenting on the "very unpredictable" nature of the pandemic, and asserting that at this stage, the company cannot quantify the impact of COVID-19.
It did, however, point to a strong online casino segment which generated 91 per cent of total revenue during 2019's final quarter, as confidence that it can mitigate the potential negative effects somewhat.
"The health of our employees and their families is of absolute top importance, and with the measures we have taken, we are exercising our responsibility as an employer," explained Gustaf Hagman, LeoVegas' Group CEO. 
"We are closely monitoring the situation and continue to be well prepared for the unique situation that has arisen. Of course it is sad to see many sporting events cancelled along with the festivities surrounding them. 
"This is expected to lead to lower revenue for LeoVegas in the sports betting segment, but given our strong position in casino, we can mitigate this effect to some extent by shifting the focus even more to our casino product."
Gaming Innovation Group announced that they are closely monitoring the progress of the COVID-19 outbreak and will "consider contingency measures to reduce the risk of our staff and to ensure business continuity."
GiG revealed that casino operations "have not been affected" by the outbreak and "daily net gaming revenue in March are in line with January and February" for both its own B2C operations, B2B platform clients and for its media services division.
Richard Brown, CEO of GiG, commented: "Our focus is on protecting our employees and our customers, as well as securing a stable continuation of service to our partners. 
"Board and management are continuously monitoring the situation and further measures will be taken if necessary to protect employees, customers and shareholder value through these turbulent times. 
"In these times of turmoil GiG has so far proven that our technology is robust, staff agile and that there is an increased demand for our services across different verticals."
Better Collective has also provided its business update due to the COVID-19 situation, following the postponement of the UEFA Euro 2020 tournament, which was scheduled to be held throughout Europe.
The company confirmed that it has "not been notably affected by COVID-19 until mid march 2019" despite the cancellation of sporting events. Yet in the last few days, after almost a full halt on all major sporting events globally, Better Collective revealed that "sports betting activity has been reduced to approximately half of normal activity, whereas activities in esports and casino remain unchanged."
Better Collective highlighted their business update with the following: 
Until mid March, Better Collective's business has shown strong performance and has not been notably affected by postponements of sports events caused by the COVID-19 outbreak.

In the last couple of days, major sports events have been postponed, leading to reduced sports betting activity to approximately half of normal levels. The esports and casino business have not been affected.

The financial targets for 2020 remain unchanged until further, given certain assumptions.

Better Collective's business model and strong balance sheet allows for a high degree of flexibility in this changing environment.
Jesper Søgaard, CEO of Better Collective, said: "The COVID-19 has in many instances created an unprecedented situation for societies across the world.

"Just as many other companies, Better Collective will expectedly also be affected by the COVID-19, especially following the postponement of major sports events such as the EURO 2020.
"Nothing is more important than the health and safety of people and we look forward to the return of the sports we all enjoy, including a safe and exciting EURO 2021.
"Though visibility is currently limited, we stay optimistic that normal sports betting activity levels will be restored why our guidance remains unchanged."
Independent bookmaker BoyleSports has confirmed at 8pm last night that, in line with the Irish government's social-isolation policy due to COVID-19, it has closed its entire retail estate across the Republic of Ireland.
The closure, which will impact 278 retail shops, came into effect from 8pm on March 18, and will remain in effect after March 29 at the earliest.
Conor Gray, chief executive of BoyleSports, stated: "BoyleSports has a responsibility to protect its staff and its customers. Like other Irish businesses we also have a responsibility to support the Government's social-isolation policy. The closure of our shops supports this policy."
As it stands Germany had shut its border with Austria, Switzerland, France, Luxembourg and Denmark.
These latest announcements follow a number of casino closures yesterday throughout Europe as Casino de Monte-Carlo in Monaco, Casino Estoril in Lisbon, Portugal and King's Resort in Prague, Czech republic announcing its doors will be shut until further notice.