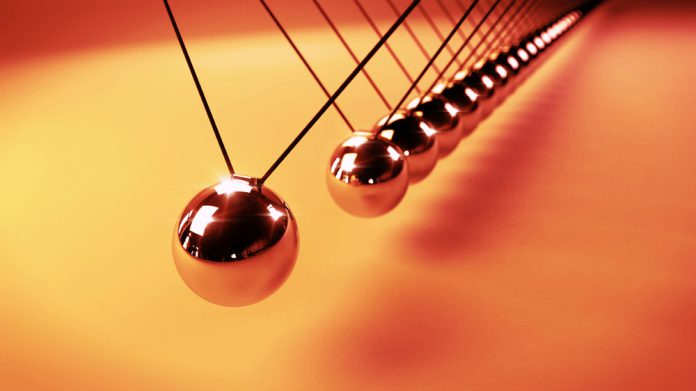 Evolution Gaming has praised a solid financial start to the year, with momentum continuing into 2020's second quarter as global lockdown measures coupled with a paused sporting calendar sees increasing numbers drawn into the live segment.
Continuing to initiate COVID-19 mitigation efforts as a main priority of the group, Evolution stresses that "extensive measures" have been implemented which have seen changes in working processes and routines result in continuing operations.
Regarding studio operations, the firm is operating fewer than normal across its portfolio, with its Georgia and Spain-based entities temporarily shut down and traffic subsequently managed across other territories.  
"The spread of COVID-19 has put the world in an exceptional and challenging situation which has also meant operational trials for Evolution. So far, we have handled the situation in a good way, and financially, Evolution has started 2020 very strongly in terms of both growth and profitability," commented Martin Carlesund, CEO of Evolution.
Maintaining an objective of improving its year-on-year margin level, Evolution has seen first quarter revenue amount to €115,149 (£100,876), representing a 45 per cent jump from €79,297 (£69,468).
Continuing the upward tick into Q2, expansion was largely attributed to increased commission income from existing customers and new customers and demand for live casino games, with dedicated tables and environments also contributing as a result of additional customers launching or extending environments. 
EBITDA for the period jumped 79 per cent to €64,123 (2019: €35,918), with operating profit amounting to €57.125 (2019: €30.189), corresponding to an increase of 89 per cent.
"We have seen an increased and strong demand for our products all through the first quarter. During the end of the quarter the absence of sporting betting games likely also favoured growth in our products," Carlesund continued.
"This circumstance effects also the start of the second quarter and we now see many new players being introduced to the live segment. All in all, this means that we have a very good start to the year so far, but there will be also continuous challenges as we have not seen the end of the development of COVID-19 yet. "
Concluding with an update an hampered expansion ambitions: "The construction of our new studio in Pennsylvania continues but with a postponed timetable due to the COVID-19 situation. However, our aim to launch it before year-end remains. Michigan has accelerated its casino regulation process and we hope that the state soon will be the third regulated market in the US. 
"In South Africa we have received a national manufacturer license. The license means that Evolution now is able to offer its and the subsidiary Ezugi's products to all licensed gaming operators in South Africa."