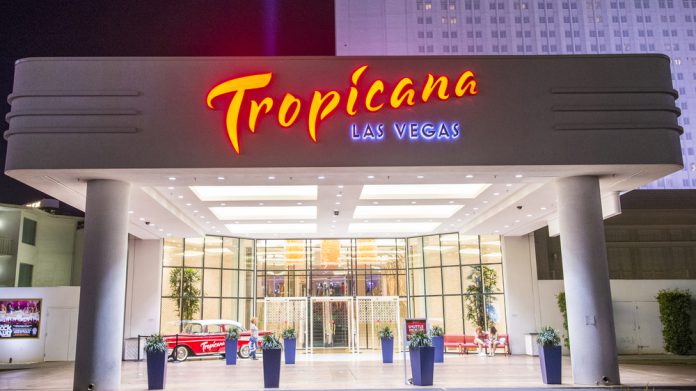 Gaming and Leisure Properties asserts that it's "well prepared" for the future resumption of US gaming operations, with the real estate investment trust not expecting any rent escalators throughout 2020 due to nationwide mandated casino closures.
The comments come as the company publishes a financial statement for the first quarter of the year, a period which saw the closure of all portfolio properties in mid-March with re-openings "subject to factors outside of the company's control".
Boasting a portfolio that consists of interests in 44 gaming and related facilities, including wholly-owned and operated Hollywood Casino Baton Rouge and Hollywood Casino Perryville, GLPI has furloughed 86 per cent of employees at the latter two.
During the year's first quarter the firm saw a slight 1.53 per cent revenue drop to $283.5m (2019: $287.9m), net income rose 4.1 per cent to $96.9m (2019: $93m) and adjusted EBITDA remained consistent at $258.8m. 
GLPI stresses a focus "on maintaining a strong balance sheet, liquidity, and financial flexibility through an indefinite period of property closures and an expected lengthy ramp up to normalised operation".
Peter Carlino, chairman and CEO of GLPI, commented: "In the face of the COVID-19 outbreak, GLPI management quickly took several prudent measures to bolster our already strong balance sheet, enhance liquidity, and provide incremental financial flexibility. 
"Although COVID-19 has had an unprecedented impact on our tenants' operations and the national economy at large, the future performance of our national platform of regional gaming real estate remains a critical component of state budgets across the country given their significant generation of gaming and other tax revenues and source of employment.  
"We are well prepared for when the properties in our portfolio re-open and start the process of returning to normalised operations and believe our geographically diversified regional portfolio will play an important role in the recovery process."
GLPI recently secured the acquisition of the real estate assets of Tropicana Las Vegas Casino Hotel Resort from Penn National Gaming for $307.5m in rent credits.
The non-cash rent payment agreement is to be applied to existing lease agreements in May, June, July, August, October and a portion of November 2020.
Subject to regulatory approval the transaction will also see Penn shed the land related to its gaming facility under construction in Morgantown, Pennsylvania in exchange for $30m in rent credits.
Furthermore, Penn will also be granted the exclusive right to purchase the operations of  the GLPI's Hollywood Casino Perryville, in Perryville, Maryland, for $31.1m, a deal which expires on December 31, 2020.