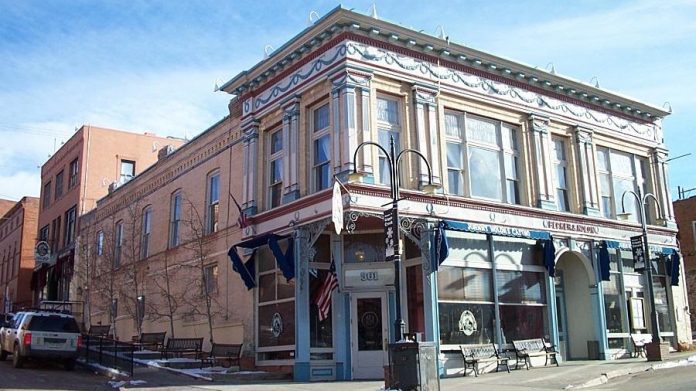 The Carousel Group has unveiled the receipt of licensing approval from the Colorado Division of Gaming to offer legal online sports wagering in the state, after the region legalised the activity at the start of this month.
The Centennial State has become the 18th US region to legalise the activity, following analysts projections of $6bn in bets and $400m in gross operator revenue upon maturity.
Boasting approximately 40 casino properties, regulators made the activity legal on May 1, 2020, after votes approved the legalisation of sports betting in November of last year.
Carousel, a holding company operating in the regulated online gaming industry, is subsequently partnering with Cripple Creek's Johnny Nolon's Casino to debut its flagship www.SportsBetting.com brand in Colorado, which will serve as the web and mobile app portal for customers within state lines.
"Despite the ongoing and tragic global crisis, we couldn't be more confident and optimistic about the sports industry and we're very excited to be bringing our flagship brand to the American market," Carousel Group CEO Daniel Graetzer explained. 
"While other entities have closed their doors and laid off employees, we're hiring staff and expanding our operations into the United States."
Adding: "We have built our business upon a team with years of experience in the industry combined with our own technology, which gives us a huge advantage over the competition.
"It's in our DNA to be innovative and with our own technology we will offer something fresh, exciting and very customer oriented to the U.S. betting community."
Carousel Group is in the process of expanding into other US states, to be announced soon, with the company also set to expand its US footprint and open offices in New Jersey and Colorado later this year.
David Minter, managing director of Johnny Nolon's, added: "We are delighted to be partnering with such an emerging, dynamic and technologically driven company such as Carousel Group and are very excited about this partnership.
"Johnny Nolon's Casino was the first casino to open for casino gambling in Cripple Creek on Oct 1, 1991 and we are looking forward to now finally be able to offer sports betting."