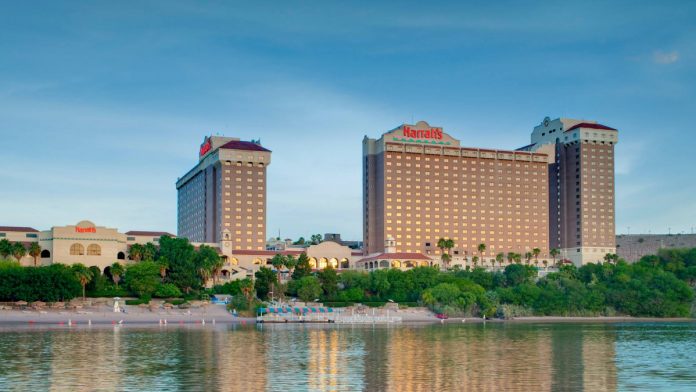 Real estate investment trust Vici Properties has completed a trio of property additions and made lease modifications, acquiring £253m on annual rent, in connection with the long awaiting Eldorado and Caesars merger completion.
As previously announced in a 'Master Transaction Agreement' on June 24, 2019, with Caesars in connection with the Eldorado acquisition, Vici has gained the land and real estate assets of Harrah's New Orleans, Laughlin, and Atlantic City for $3.2bn in cash.
John Payne, president and chief operating officer of Vici Properties, explained: "We're thrilled to complete this transformative transaction, creating significant and immediate value for our shareholders while replenishing our embedded pipeline of growth opportunities for years to come. 
"The new Caesars is the largest domestic gaming operator in America, with an unrivaled national footprint and we're excited to continue our partnership with the new Caesars management team as they grow Caesars into one of the strongest entertainment platforms in the world."
All rent coverage floors under the Caesars leases have been eliminated, with existing leases now reflecting a uniform parent guarantee from the parent entity of the newly combined company, with all also having been extended so that a full 15-year initial term remains prior to expiration of the initial base lease term.
Vici and Caesars have also entered into a put-call agreement, whereby the company has a call right to acquire, and Caesars has a put right to require that the company acquire, the land and real estate assets associated with Harrah's Hoosier Park and Indiana Grand, subject to regulatory approval. This may be exercised by either party between January 1, 2022, and December 31, 2024.
Furthermore Vici has also been granted rights of first refusal for whole asset sale or sale-leaseback transactions on two Las Vegas Strip properties, and a right of first refusal for a sale-leaseback transaction on Horseshoe Casino Baltimore, in the event Caesars elects to sell these properties. 
The first Las Vegas Strip property will be selected among the Flamingo Las Vegas, Bally's Las Vegas, Paris Las Vegas and Planet Hollywood Resort & Casino, with the second property to be one of the aforementioned entity's plus the Linq Hotel & Casino.
David Kieske, chief financial officer of Vici Properties, said, "This transaction adds $253m of annual rent at an attractive 7.8 per cent cap rate, bringing our total annualised rent to approximately $1.3bn. 
"Over the past year we've demonstrated our disciplined capital allocation approach by securing our financing needs well in advance, removing any unanticipated market risk. In June of 2019, concurrent with the transaction announcement, we locked in the equity funding by raising equity at a gross issuance price of $21.50 per share, thereby eliminating market volatility. 
"Additionally, in February of this year, we completed our leverage-neutral financing strategy by issuing unsecured notes at a blended interest rate of 3.8 per cent. Upon completion of these transactions Vici is among the top triple-net REITs in America as determined by enterprise value."