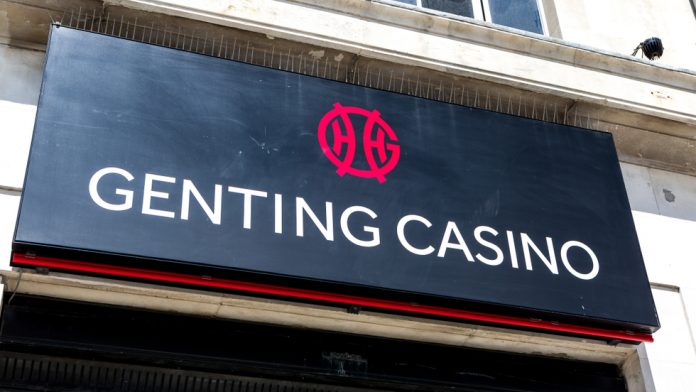 "This flies in the face of the government strategy of local lockdowns, the whack-a-mole approach," claimed Jon Duffy, senior vice president corporate assurance and regulatory affairs at Genting UK, who expressed his frustration at casino reopenings being delayed for 'at least another fortnight'.
Earlier today, Prime Minister Boris Johnson confirmed that casinos in England will not reopen on August 1 in his latest Downing Street briefing on lockdown restrictions.
In an official statement, Genting UK criticised the government for its lack of notice after weeks of 'meticulous planning'. 
The statement read: "We discovered today, during the Prime Minister's press conference, that we will now not be able to open the majority of our venues tomorrow (1st August) as planned. 
"After weeks of meticulous planning, we find it incredible that we have been given less than 24 hours' notice as to this change of plan, which in itself has caused huge damage to the business. Significant numbers of staff have been brought back from furlough to prepare for the re-opening, and this is devastating news for our entire team who now face further worry and uncertainty. 
"For every week we remain closed, it is costing us over £1.5m. This is clearly not sustainable, with more jobs and livelihoods being put at risk with every last minute change and delay." 
During this afternoon's press conference, Johnson confirmed a series of further restrictions after it was confirmed last night that Greater Manchester and other parts of the North West would be placed in a 'partial lockdown'.
Genting UK claimed the government's decision to delay all casinos in England from reopening 'defied logic' and 'seriously threatens the future of the entire industry'. 
The statement continued: "We recognise that incredibly difficult decisions have to be made by all those in government, but we are absolutely confident that our venues are as safe, if not more so, than a range of other businesses now currently operating. 
"Public Health England have already stated that they are happy with the extensive COVID measures we have implemented, as has the DCMS. Today's decision therefore defies logic and seriously threatens the future of the entire industry. 
"We are now seeking urgent clarity from the government and are working on contingency plans. We also absolutely urge the government to reconsider the blanket withdrawal of the furlough scheme from the affected industries who are still not permitted to re-open."
Duffy, agreeing with his company's official statement, questioned the government's decision stating: "It is nonsensical to enforce a closure of a casino in Plymouth because of an apparent spike in the northwest.
"We need clarity, certainty and transparency around these decisions. Clearly we would not want to open in an area suffering a spike but can see no good reason, given the actions we have taken, for us not to be open alongside pubs and restaurants in other areas."