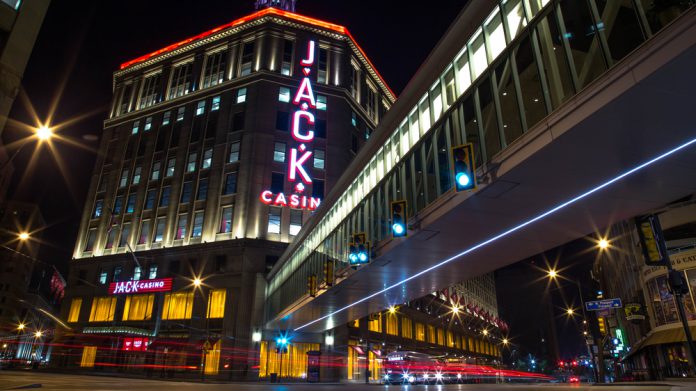 Vici Properties has lauded "exceptional financial results" for the second quarter of the year, with the real estate investment trust revealing that June following the lead of May with the collection of 100 per cent of rent payments.
Publishing the update in its latest financial report, revenue for the firm grew 16.8 per cent to $257.9m (2019: $220.7m) with operating income reaching $308.6m, representing a 50.1 per cent growth from $205.4m.
For the six months to June 30, Vici recorded revenue of $512.9m, 17.9 per cent up from $434.7m and operating income dropped 2.6 per cent from $407.3m to $396.6m.  
Vici's' US portfolio consists of 31 gaming facilities, leased to a number of gaming and hospitality operators, including Caesars Entertainment Corporation, Century Casinos, Hard Rock International, Jack Entertainment and Penn National Gaming. The group also owns four championship golf courses and 34 acres of undeveloped land adjacent to the Las Vegas Strip
Edward Pitoniak, CEO of Vici Properties, explained: "In the second quarter of 2020, we posted exceptional financial results with adjusted EBITDA growth of over 20 per cent per cent year-over-year. We worked closely and collaboratively with our tenant partners to provide flexible short-term solutions during unprecedented uncertainty while, we believe, preserving and, ultimately, enhancing long-term stockholder value. 
"During the second quarter, and in July, we collected 100 per cent of our rent, proving the strength and resilience of our business model. We announced $503.5m of acquisition and investment activity, including the planned purchase of highly strategic land parcels adjacent to the Las Vegas Strip, which we believe provide Vici the opportunity to continue our industry-leading growth for years to come. 
"We also continued to fortify our balance sheet by accessing the equity capital markets, raising an aggregate $662.3m of gross proceeds through a forward sale agreement. While we are extremely encouraged by early re-opening data across the gaming industry, we will continue to monitor the landscape during this uncertain time and manage our portfolio and relationships to preserve long-term value."
In events after the quarter, earlier this month Vici completed a trio of property additions and made lease modifications, acquiring £253m on annual rent, in connection with the long awaiting Eldorado and Caesars merger completion.
As previously announced in a 'Master Transaction Agreement' on June 24, 2019, with Caesars in connection with the Eldorado acquisition, Vici has gained the land and real estate assets of Harrah's New Orleans, Laughlin, and Atlantic City for $3.2bn in cash.